The Parliamentary Budget Office (PBO) has released a report estimating that that the "fair value" (or saleable value) of the National Broadband Network (NBN) is just $8.7 billion – less than one-third the federal government's equity investment:
The NBN is a very large infrastructure investment project, with NBN Co receiving $29.5 billion in equity over several years in order to build the network.

The historical revisions to the fair value of NBN Co are shown in Figure 3–1. This shows that the fair value of NBN Co has been consistently below the cumulative amount of equity injected into the company…

As shown in the chart above, the total equity that has been invested in NBN Co is $29.5 billion. The most recent fair value estimate of NBN Co, as at 30 June 2019, was $8.7 billion. The $20.8 billion difference between the amount paid and the current fair value is a revaluation. It reflects the extent to which the Commonwealth Government's balance sheet has directly deteriorated as a result of this investment as at 30 June 2019. By definition, this impact is not captured in the fiscal or underlying cash balances, though it is captured in net financial worth. This value is a point-in-time estimate and may change in the future…

Fair value is defined in Australian accounting standards as the price that would be received from the sale of an asset or the price paid to transfer a liability in an orderly transaction between market participants…
On top of the $29.5 billion equity injection, NBN Co has also received a $19.5 billion loan that it will eventually have to refinance.
Interestingly, JP Morgan last year claimed the value of the NBN needs to be written-down by $20 billion to make the wholesale costs low enough for telcos to remain profitable and to provide customers with competitively priced high-speed internet. On the face of it, this analysis almost perfectly accords with the reported fair value estimate.
S&P Global Ratings and the ACCC have also previously argued that a write-down of the NBN is needed in order to reduce the cost at which it sells broadband capacity to telcos.
Given a write-down of the NBN seems all but inevitable, and low-cost and reliable internet is now an essential service, the Morrison Government should take the budget hit now and enable the NBN to lower its access charges to competitive levels, in addition to opening the NBN to competition in capital city areas where it is not a natural monopoly.
It simply does not make sense for Australians to be slugged some of the highest broadband user fees in the world, subsequently dragging down Australia's productivity.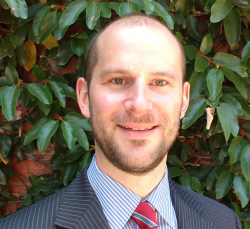 Latest posts by Unconventional Economist
(see all)