Iron ore prices for February 3, 2021:

Spot and paper firmed. Steel has not updated.
• Our bulk shipping activity model points to 70mt of iron ore exports in January. That's a fresh record for January exports and is up 3% versus a year ago. And when you take into account that several days of exports would have been lost at all major ports due to closures as a result of tropical lows that hit the Pilbara on the 20th and 28th January, that suggests that exports would have been even stronger.
• While December saw a sharp increase in coal exports with volumes from Newcastle at a 4-month high; Dalrymple/ Hay Point at a 6-month high and Gladstone at 1yr high, that strength did not continue into January. Our shipping models have 30mt of coal exports in January, down 4.5%yy with the 3myy rate running at -3%. Despite some press reports suggesting that trade relations may be improving between Australia and China in terms of coal imports, there are few signs of any change. Indeed, we count 58 vessels still waiting off port in China suggesting that last year's Australian coal import ban has extended into 2021.
No change from me. Volatility over the next few weeks around CNY. Then firm pricing through to May and another down leg.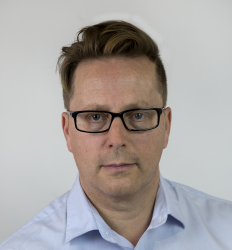 Latest posts by David Llewellyn-Smith
(see all)