Iron ore prices were firm overnight as paper rebounded with steel and dirt yesterday:

The latest update for steel output levels in China via CISA are insane at 2.15mt per day: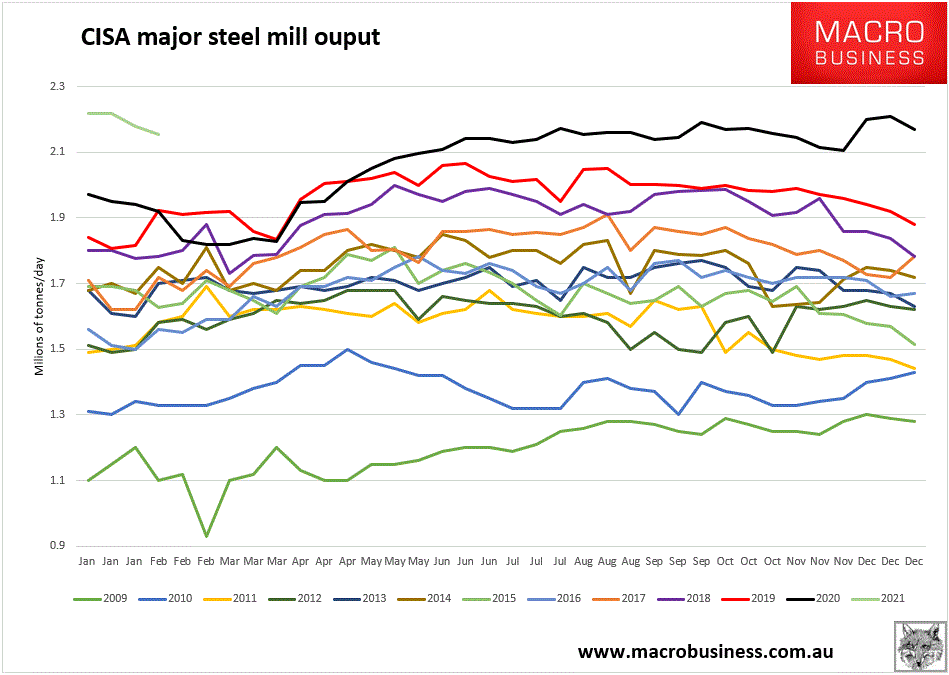 I expect output to fall as the year wears on, much like 2011, as China steadily applies the stimulus brakes.
In a supply-constrained environment, such extreme output is obviously bullish and explains why we are at $175 spot. But there is still an inhibitor to higher prices in the short-term. It is that steel mills have been unable to pass on the rising raw material costs in steel prices. They are losing money on most tonnages now. That is why yesterday mills raided the coking coal market and smashed it lower by 6% in a violent destocking action.
If they can't repair margins by driving down raw material costs soon then they will have to cut steel output in due course which will, of course, drive down iron ore.
This is one of the major reasons why I see this cycle as closer to the top than developing into a supercycle over years. The other is that supply is coming back all over. Africa's Tonkolili is producing again. China is ramping up. Atlas Iron in Australia is coming back. India is reopening mines. FMG is coming though was delayed yesterday. Vale is coming as well.
Because supply is inelastic in commodity markets it takes time. This leads to big price spikes then big price crashes, especially if new supply meets weakening demand as it did in 2015.
This time it will not take as long as the last super price spike either side of the GFC because most of the returning volumes are brownfield reopenings. The infrastructure is already in place.
And as Chinese demand growth falls away in H2, the classic new supply meets fading demand boom and bust will play out once again.
I don't see prices sustainably below $100 until later in 2022 but we are very, very high here and the scope for falls is obvious as the year deepens.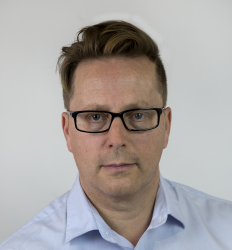 Latest posts by David Llewellyn-Smith
(see all)