Iron ore prices for February 10, 2021:

Everything up again but iron ore more than steel and the result is smashed profits in China:

This condition never lasts. Either steel prices will have to rise and they are struggling to do so. Or iron ore prices will have to fall.
As we enter the Chinese New Year holiday, I would normally expect a good bid for raw materials afterward. But this time we have to ask how that will be possible with profits smashed?
There has to be a big danger that mills destock either steel or iron ore as they return and bring forward May weakness.
One more marginal point to make is that when you start seeing arrogant articles like the following at the AFR then the bell is ringing:
Continuing strong demand from China with limited expansion by the majors would lead to a contrarian view of sustained high iron ore prices.

So, if as an investor you don't share the deep-seated pessimism of many iron ore commentators, there are plenty of investment opportunities that leverage the gap between the pessimistic perception and the robust reality. One sector that has yet to see much institutional investment support is the range of iron ore juniors looking to develop assets.

And as the great investor Benjamin Graham said: "The intelligent investor is a realist who sells to optimists and buys from pessimists."
With iron ore at $170, is long or short contrarian, I ask you?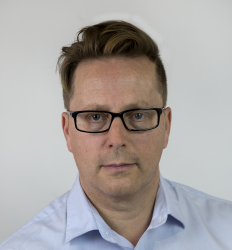 Latest posts by David Llewellyn-Smith
(see all)