Iron ore prices for January 29, 2021: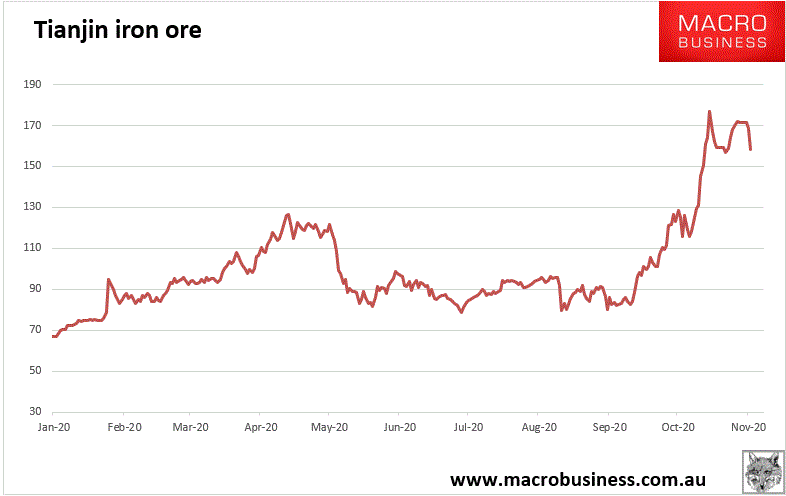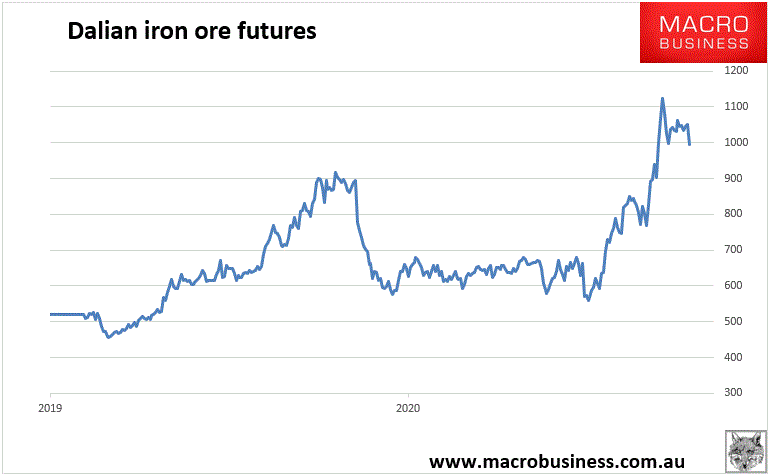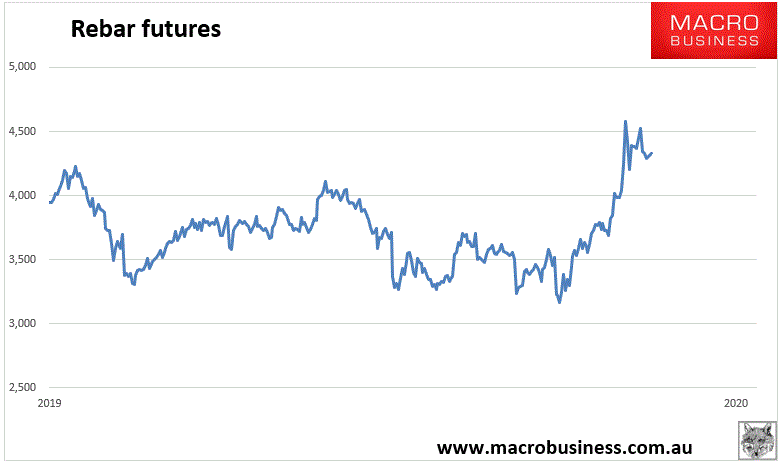 Spot and paper up. Steel table.
China has received its first new load of scrap steel since easing the border:
The first cargo of recycled steel bought after China reopened its doors to ferrous scrap imports has arrived and been discharged, and initial market apprehension around whether it would pass customs inspections is easing.

This is happening at a time when the arbitrage window for China to import is reopening, with international scrap prices having slumped nearly 14% since the start of the year.

The Tong Mao 1, the vessel that transported the 3,000 mt shipment of HRS101 grade scrap, arrived at Shanghai port Jan. 23 from Kawasaki port in Japan, according to ship-tracking website VesselFinder.com.

The cargo marked the first transaction of what is termed recycled steel under China's new industrial standard, with China Baowu Steel Group unit Ouyeel having bought from Mitsui & Co.

The cargo was undergoing customs inspections as of Jan. 28, and may be cleared within a day, industry sources said.
China has never imported material levels of scrap steel: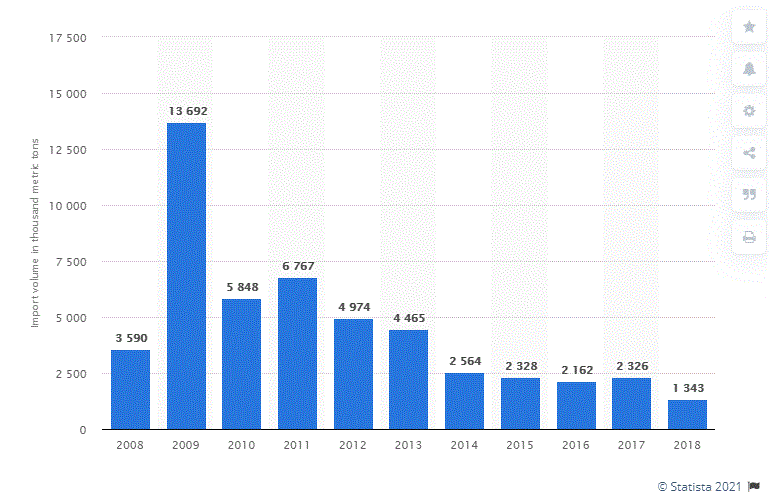 But if it did manage 6-7mt this year then that another 10mt of iron ore it no longer needs. Then we have new supply of iron ore appearing from long-forgotten mines, triggered by soaring prices:
A ship carrying iron ore from west Africa's Tonkolili mine set sail for China from the Port of Pepel in Sierra Leone on Friday, China's official Xinhua news agency said.

The shipment was the first export from the mine since Chinese firm Kingho Investment Co Ltd took over the project, Xinhua said. The report did not detail the size of the shipment.

Kingho could not immediately be reached for comment on Saturday.
It all adds up.
Sell the rallies.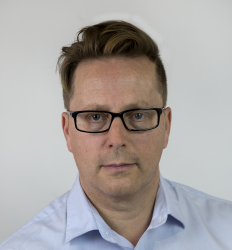 Latest posts by David Llewellyn-Smith
(see all)