Iron ore prices traded flat yesterday. Paper markets were soft overnight. Rebar did better:

Yesterday CISA released mid-Feb output data for major mills and it hit preposterous levels: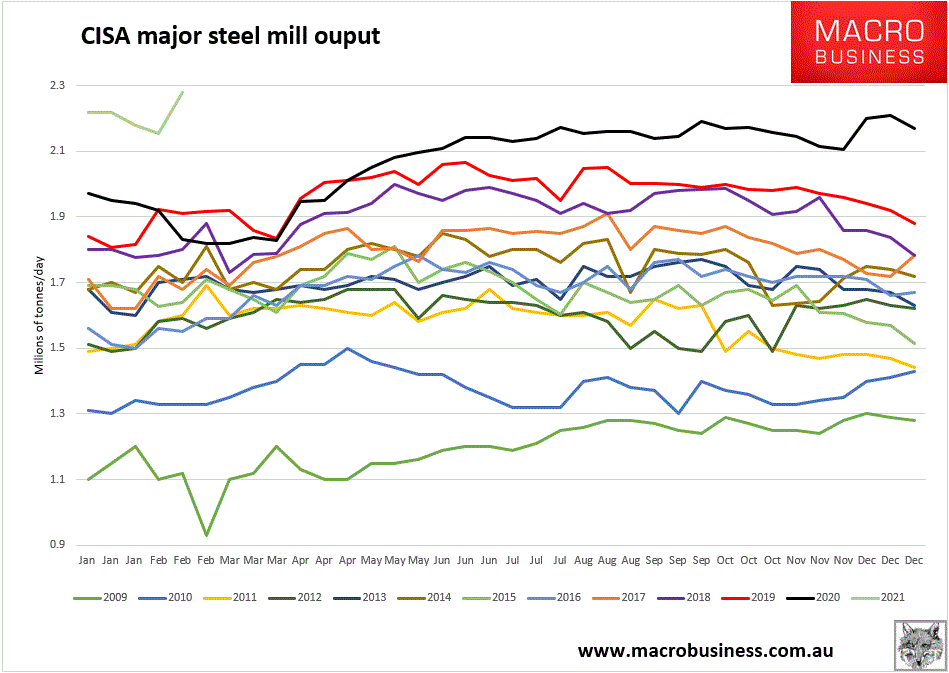 This is a part of the early year build of steel inventory and will come down before long. Even so, it is clearly bullish for now. Even more so given the mills are making no money on it.
If steel output were to continue at 20% growth year on year then iron ore will not only not come down, it will go well above $200 regardless of any and all efforts by China to stop it.
I don't expect it to continue as various tightening measures come to bear and the "pig in the python" of catch-up growth passes, but you can never say never when it comes to Chinese building.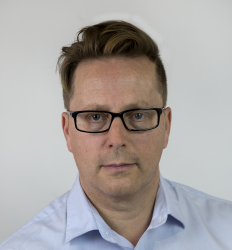 Latest posts by David Llewellyn-Smith
(see all)