As expected, and as usually happens, following Chinese New Year, steel mills returned refreshed and ready to buy. That said, it's not always quite so tearaway with everything going bonkers the moment markets reopened. We spent most of the day at or near limit up: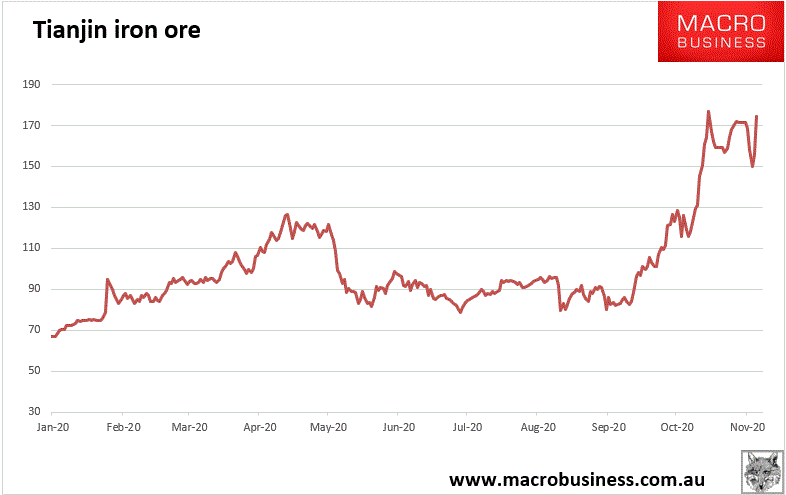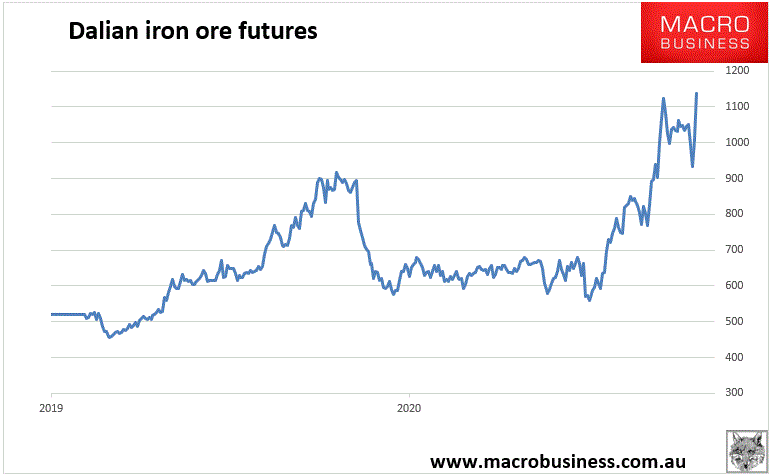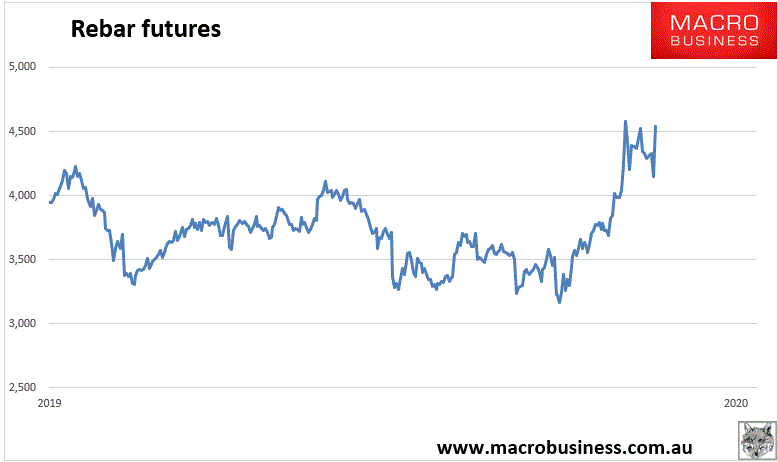 I expect firm prices through iron ore markets through the next two months. How firm hangs on rebar. If it can rally too then bulks can climb further. If not, and the Chinese market is too spongy, then steel mills will manage raw material inventories more tightly as they continue to print losses.
In news, the AFR is reporting that China has resumed scrap imports:
To poke Australia in the eye.
And promote greener recycled steel over the long run.
China's steel scrap imports have never been large:

But it seems plausible to me that they will ramp aggressively this year to somewhere between 5mt and 10mt though that is an outright guess.
What matters is that each tonne of steel scrap displaces 1.6 tonnes of iron ore so if it gets above these levels then it will hurt iron ore at the margin.
That said, if China is too aggressive then steel scrap prices will take off worldwide and it will all become self-defeating except in the sense that it hurts Australia.
I still think iron ore will fall as the year goes on and maintain my "sell the rallies" standpoint.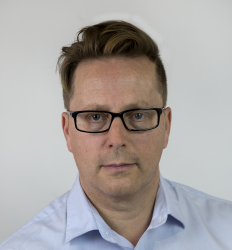 Latest posts by David Llewellyn-Smith
(see all)