The post-pandemic environment is deeply irrational. We've seen markets crash down and crash up. Autocracies charge into self-defeating abuse of all and sundry. Democracies give up entirely upon accountability. Riots at the Capitol. The "great reset" conspiracy theory. The normalisation of rape in the Australian Parliament House. Entire countries swept by death while others bunker down like there is no tomorrow.
Now we can add another feature of the post-pandemic environment to the list of crazy outcomes: the return of the so-called commodities super-cycle.
I could reiterate my skepticism about it but Karen Maley at the AFR has done that for me (of course without reference or link). She describes me as an anonymous "skeptic" who argues:
China is going to slow and without its demand growth, you can forget about commodities.
Chinese property will lead the slowing so bulk commodities are in the gun.
Supply disruptions are temporary.
Fiscal stimulus for decarbonisation delivers only marginal gains to base metals demand.
Inflation is just as temporary.
To this, we can the FT which highlights another peculiar dynamic today:
Prices are already more than high enough to trigger new supply.
The more recent flows into commodities are financial, not fundamental, as investors seek real asset inflation havens.
This is now driving up inflation via inflating commodity prices.
Onwards and upwards.
In short, the entire commodity super-cycle thesis is now transformed into a self-reinforcing ponzi-scheme as investors lose their heads:

Well and truly:

Don't get me wrong. There were good reasons for a strong commodity rally coming out of the pandemic this year.
China's usual supply-side stimulus via empty apartments plus its trade war on itself were always bulk commodity positive. But the stimulus is temporary and China is already returning to economic restructuring. Iron ore supply is springing everywhere quite fast because there is so much idled supply in brownfields mines. Plus, Vale is returning a bomb of supply.
Base metals will get a marginal lift from the stimulus and industrial inventories that are run down owing to huge goods demand and restocking happening in developed economies. But that will pass as services recapture their share of household spending upon reopening and we only need a new mine or two for copper et al for decarbonisation.
Softs are enjoying the temporary disruptions of a La Nina event and some trade war reallocations.
Finally, oil is going through its usual cyclical moment. Crashing prices shut down US shale, production fell 2mb/d and OPEC took 8mb/d offline. That market share struggle is already resuming and every move above $70 will accelerate it.
In short, by 2022, there'll be plenty of supply in everything, fading demand, and falling inflation on annual base effects as commodities reverse.
This is not the stuff of a commodity super-cyle. It is regular commodities bust and boom recovery cycle. Next up will come the denouement of another bust as the price spike egged on by monochromatic Wall St cheerleading reverses on fundamentals.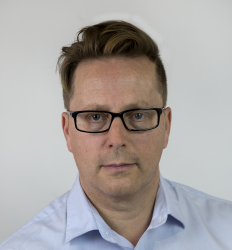 Latest posts by David Llewellyn-Smith
(see all)