Gareth Aird, head of Australian economics at CBA, has written a new note examining the outlook for Australian commodity prices in 2021.
Aird sees commodity prices "remaining well supported in 2021" on the back of "momentum in the global economy". This will keep Australia's terms-of-trade elevated in 2021, thus supporting national income as mining profits lift and government "coffers swell":

However, CBA expects iron ore prices to decline by more than 40% over the forecast period (from ~$US140/t to $US90/t) as China's demand impulse eases and "policymakers place more emphasis on a shift away from investment led growth to services and consumption":
Iron ore: Prices are forecast to remain high in H1 2021 as China's stimulus measures from 2020 keep China's steel demand supported. We look for the spot price of iron ore to trade around $US140/t by mid-2021. From there we expect prices to move lower over H2 21 as policymakers deprioritise growth in China's commodity-intensive sectors. We forecast the price of iron ore to be ~$US110/t by end-2021.This is well above the marginal cost of production.
By contrast, coking coal prices are forecast to increase on the back of rising demand outside of China, alongside China relenting on its coal import quotas in December amid shortages.
Overall strong commodity prices over 2021 will support nominal GDP, which is forecast by CBA to "post a strong 6.5% increase over 2021 (real GDP is forecast to grow by a robust 4.2% in 2021)":

Accordingly, CBA expects the Government's fiscal position to improve, alongside "material upgrades to the Government's forecast profile for the deficit in the May 21 Budget".
Large monthly trade surpluses will continue (averaging $A7 billion per month over 2021). And "this should see the current account surplus average 3% of GDP in 2021":

Elevated commodity prices should also support the Australian dollar, which CBA forecasts will trade "around $US0.80 in 2021":

CBA also cautions "that the risks on our prices outlook for iron ore, coking coal, thermal coal and LNG are all skewed to the upside".
Thus, Australia's commodity price outlook remains strong overall, despite the sharp forecast decline in iron ore prices.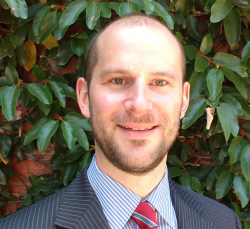 Latest posts by Unconventional Economist
(see all)