CBA's head of Australian economics, Gareth Aird, has given a terrific interview (below) on Radio 2GB discussing the Australian property market.
The discussion is centered around a report released earlier this week where Gareth Aird tipped strong house price growth over the next two years on the back of rock bottom interest rates.
For mine, the most interesting discussion surrounded whether inflating housing values is actually beneficial for the economy over the longer-term. On this point, Gareth Aird is sceptical:
Gareth Aird: "What we're doing in the long-run is not particularly helpful for the economy. The Reserve Bank likes to see it through the lens of the short-run: if house prices are going up, then that means at the margin people are more confident to spend and you get this wealth effect.

But in the long-run, people borrowing money to plow into the housing market is not going to be a sustainable driver of growth. We've been using that as a growth driver for 30 years because interest rates have been on a downward trend. But there comes a day where they can't go any lower…

At the end of the day, if central banks create this environment of incredibly low interest rates, and everybody needs a roof over their head, then they're actually creating the environment that causes people to pay more for an asset. And that's exactly what we've got".

Michael McLaren: "Do you ever feel that we've created a ponzi scheme?"

Gareth Aird: "Everyone needs a roof over their head… Because the cost of debt is so low, people are willing to pay more for an asset… That's also related to what the rental yield is. If you don't own a place and you are paying rent, then you are going to look at the sums and think you're better off actually buying a place…

"I think the bigger issue in the long-run is that we can't take interest rates any lower… I think we'll get maybe two years out of this from where interest rates are. But from then on, growth in prices is going to be linked to growth in incomes because people won't be able to take on a bigger and bigger mortgage…"

Michael McLaren: "Is it true that between the Reserve Bank and the federal and state governments that they simply won't allow a sizeable correction in the property market at any point because they are petrified that there would be so much negative equity that the banks would need a government bailout?"

Gareth Aird: "The government took us into recession by shutting big parts of the economy down, it's only right then that there is a policy response that supported the housing market and people not actually defaulting on their loans.
"I think it's in policy maker's best interests to avoid a big correction in the housing market…

"I think given the unique nature of what we went through last year that it was the right response to support the market, particularly for people that lost their jobs for a short time".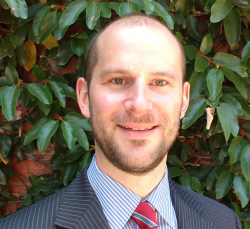 Latest posts by Unconventional Economist
(see all)