For years now we have watched on as the most aggressive mass immigration program in the world has rewritten the rules of the Australian labour market. Waves of cheap foreign labour in the form of temporary visas, international students and large numbers of permanent migrants have collapsed industrial relations standards nationwide. This relentless supply shock fed directly into an economy with far too much slack to begin with, led directly to a pandemic of wage theft, labour-hire rorting, insecure work and devolving labour bargaining power.
Needless to say, it was the nucleus of Australia's lost decade of rising wage and income inequality.
Throughout, Labor has done nothing to prevent it. It has usually argued for more foreign workers. It has labelled all objections as racist. And, even when finally forced to take Australia's number one class war seriously, it has played word games with different visa classes instead of just plugging the hole in the dike.
Needless to say, this has been a disastrous failure of the left.
Today, Anthony Albanese releases some new policy endeavours to address it. The measures include:
Labor would insist upon all tenders for government contracts to provide secure work.
Contractor's sick and annual leave will become portable between jobs (presumably via some kind of escrow account).
After two years of work, employers will be forced to offer full-time positions.
All workers will need to be paid at the same rate regardless of contract middle-men.
This is welcome stuff:
The Morrison Government has been a serial abuser of labour-hire chains of diffused responsibility that enabled mass exploitation so that's good.
Bringing IR standards to gig workers is an obvious good.
The portability of entitlements notion also has merit and will decrease unethical turnover.
Two years is more than fair to be converted to full entitlements work though employers can just sack then instead, especially if cheap foreign labour remains an option.
So, these measures will impact the labour market at the margin by closing what are presently government-mandated legal loopholes to drive wage theft through. Bravo.
That said, this will only have a marginal impact on wages growth. So long as the supply shock of cheap foreign labour persists, via whichever visa that is deployed, wage growth will be suppressed.
To bring that rort to a close Labor needs to slash temporary visa numbers and dramatically lift the wage floor for those that qualify plus halve the permanent migrant intake to the historic average of 80k per annum.
It's progress and great to see Labor finally address class warfare issues but it is not enough, even if it will aid Labor in a Work Choices 2.0 election campaign.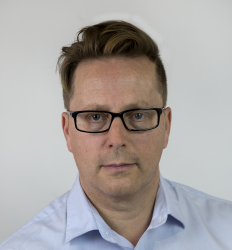 Latest posts by David Llewellyn-Smith
(see all)