Beijing continues to deliver the Australian national interest ahead of the Australian Government. Following its shutting down of capital flows into Australian property. Following the projection of a virus that has shut down immigration. Following its triggering of an income boom via a trade war on itself, and pushing Australian exporters to diversify. Following a rude and nasty wolf warrior propaganda campaign that has alienated every Australian citizen not on the CCP payroll. Following a growing campaign to permanently retard the tertiary student trade into our universities, relieving them of its occupation pressures. Now SCMP is reporting that Chinese kids paying to be educated in Australian primary schools will soon be history as well:
More than 700k Chinese kids studied abroad last year.
20% of those were school primary age.
The Ministry of Education will create "a mechanism to discourage minors from studying abroad".
I encourage Bejing to move swiftly on this new "mechanism" which will presumably take the form of a fat tariff. Why? Because at this end, private schools have already joined lobbying efforts to open Australia's international borders. They want governments to charter flights to bring them into the country and for them to be allowed to quarantine with parents or school staff. Previously from The Age:
Phil Honeywood, chief executive of the International Education Association of Australia, urged the Victorian government to "show some flexibility on equity grounds"…

"Whether we can have some flexibility from the Victorian government, allowing for example homestay quarantine where they could be effectively isolated in a residential setting or a boarding school-type setting which many of the independent schools have anyway"…

Oakleigh Grammar is part of the group of private schools seeking government approval to bring back foreign students. Combined they are licensed to educate about 3850 international students.
Obviously, bringing thousands of international students into Australia and allowing them to quarantine at residential addresses would dramatically increase the risk of community transmission of COVID-19. These types of arrangements are far less secure than quarantine in hotels, which have experienced frequent virus leaks, resulting in costly shutdowns and border closures.
It is also unconscionable to bring foreign students into Australia when there are still tens-of-thousands of Australians stranded abroad and unable to come home due to strict arrival caps and the exorbitant cost of flights and quarantine.
It is hard to take the private schools' special pleading seriously when government funding for independent schools has grown far quicker than public schools over the past decade:

School fees have also grown at nearly twice the rate of inflation:

As we have seen in universities, waves of Chinese international students will erode pedagogical standards and freedom of speech over time. Once the CCP has you on the payroll then the coercion inevitably begins. Curricula regarding China are forced to change. Healthy campus protests are shut down. Greedy administrators place keeping agitators happy above all other priorities. Just ask Mack Horton and his alma mater:
Caulfield Grammar will keep the name of its golden graduate Mack Horton off its newly-opened, $25 million aquatic centre to preserve the school's commercial interests in China.

A plan to name the state-of-the-art centre after Horton, the school's first Olympic champion, was quietly ditched late last year in response to the public fall-out from Horton's refusal to share a medals dais at the FINA World Championships with Sun Yang, one of China's most-celebrated athletes.

Sources familiar with the matter say that prior to Horton's decision to snub Sun Yang on the podium, the school intended to name the pool in his honour…

…Caulfield Grammar was the first Australian school to open a campus in mainland Chin

At the school's secondary campus in Wheelers Hill, a suburb in Melbourne's east where one in six residents were Chinese at the time of the most recent census, Chinese children make up a large percentage of the student body.
That is, the primary age student intakes will implicitly impose the 14 conditions for a prosperous relationship with China upon our kids in their formative years:

I can think of no greater danger to Australian freedom over time.
Keep up the good work, Beijing!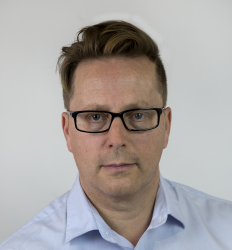 Latest posts by David Llewellyn-Smith
(see all)