Via Fitch:
• Green Hydrogen Technology will lead the global hydrogen project pipeline, with 72GW of capacity in the various planning and development stages. Asia and North America and Western Europe (NAWE) will be the leading growth regions over the decade.
• We expect to see a continued increase in the number of projects being announced as well as a clear increase in the scale of projects.
• Major project announcements in Australia highlight the market as emerging as the dominant green hydrogen producer.
• We expect to see hydrogen derived exports and the ammonia industry emerge as the largest source of direct commercial demand for production projects while oil refining industries become the largest independent onsite offtaker.

Fitch Solutions data highlights green hydrogen technology will lead the global hydrogen project pipeline for production capacity, with 72 gigawatts (GW) in the planning and development stages. Increasingly stringent emissions laws and ambitious decarbonisation targets have driven plans to develop commercial-scale blue hydrogen, derived from natural gas and carbon capture and storage (CCS) and green hydrogen, produced from renewables based electrolysis processes. This has led to surge in hydrogen project announcements working in conjunction with both the gas and renewable sectors. However, as we previously outlined, we expect that blue hydrogen will develop in an extremely focused manor with initial growth set to be centered around several key markets, including Canada, Norway, the UK and the Netherlands. Indeed, an assessment of our hydrogen projects data highlights only four blue hydrogen projects out of 80 captured in total. In contrast, the green hydrogen global project pipeline contains 76 projects with a total capacity of 72GW.

On a global scale two clear outperforming regions have emerged in leading the way for hydrogen project announcements – Asia and NAWE. Asia leads within our data, with the region capturing just over 49% of the global pipeline while NAWE sees 40% share. We attribute this growth both a rise in renewable proliferation across markets in those regions, as well as an increased focus on curbing emissions. We highlight, however, that we expect to see considerably more project announcement activity from Western European markets over the coming years. As part of the EU's centralised hydrogen strategy and enhanced funding package for 2021 the EU has set out to achieve targets of 40GW of internal market capacity and 40GW of neighbouring-market production capacity. In addition, of the 46 projects we have captured which have timeframes for completion, 80% are targeted for 2025 or sooner. Western Europe is expected to see the largest number of targeted project completions with 30 projects aimed between 2021 and 2030 compared to Asia's count of 11. Currently, the North America sub region has an extremely limited project pipeline with the US having no major projects and only a handfull in Canada. However, we note considerable upside risk to the development of projects in region owing to the newly appointed Biden administration.

In past years, the vast amount of electricity required to produce hydrogen through electrolysis has made it prohibitively expensive, making up between 50-75% of total production costs. However, the downward trend in renewables electricity costs has helped boost the hydrogen industry's projected growth, strengthening the business case for investment in electrolyser facilities. In addition, we highlight that the ramped-up development of several mass production facilities for electrolyser technology will further allow for greater market capture. Most recently in Q121, UK-based manufacturer ITM Power completed its 1GW per annum production facility development, a move that coincided with the UK government's launch of a low carbon hydrogen capacity target. The scalability and ease of deployment of electrolysers technology will enable a greater variety of industrial hydrogen consumers to develop near-site green hydrogen production capacity with renewables power purchase agreements (PPAs), allowing for better hydrogen price control.

Overall, we expect to see a clear increase in the number of projects being announced as well as also an increase in the size of projects. We note that projects are growing in size from tens of megawatts to several gigawatts. Of the 76 green hydrogen projects, representing an approximate 72GW, 17 are greater than 1GW in scale. In total, these 17 projects account for 66GW of hydrogen production capacity. The increase in project size is attributable to the maturation of electrolyser technology and the cost savings found through economies of scale. Supporting our expectations for an increase in the number of projects, we highlight that a number of markets are looking to establish themselves as global leaders in this new industry and benefit from first mover advantages and long-term hydrogen procurement contracts. For example, this attitude towards capturing market share in the nascent sector is evident in Saudi Arabia, with the country's energy minister Prince Abdulaziz bin Salman stating intentions for the country to emerge as the largest global hydrogen product exporter. We also highlight that in November 2020, Chile's Ministry of Energy released its National Green Hydrogen Strategy Report. The report states that the government aims to start ramping up domestic green hydrogen production by 2025, with a goal to become a key global player in green hydrogen production over the coming decades.

Major project announcements in Australia highlight the market as emerging as the dominant green hydrogen producer. As seen in the chart below the scope of future production capacity is dominated by Australia, with a total of 28.4GW entering development or in the planning stages. We attribute this level of growth to the low cost of renewable generation in the market, as we have previously outlined. Furthermore, the green hydrogen sector will act as a large renewable capacity enabler, allowing for the development additional capacity growth without new grid connections or large demand centres. This issue has been flagged by Australian regulators who have warned of grid stability problems if renewables capacity continues without some form of flexibility, which the hydrogen industry could provide. As such, we highlight the very large-scale projects that have emerged in Australia, including the 14GW electrolyser capacity Asian Renewable Energy Hub project which will producing an estimated 1.8 million tons of hydrogen per year – approximately 2.4% of the global market – when it begins scheduled operations in 2028. The project developers are also aiming to build out 16GW of onshore wind and 10GW of solar capacity to power production in a region with limited electricity consumption.

Outside of the Asia region, we highlight the Western European sub region as presenting a significant amount of hydrogen project activity. The Netherlands and Germany lead the region in terms of projects in development and in planning, with both markets having presented plans to develop vast hydrogen projects. While Australian project announcements have been largely focused on the Asia export market, projects in the EU are targeted at decarbonising a wide variety of heavy industries within the group. One such project is the North H2 initiative lead by a collaboration of Shell, Gasunie, Equinor and RWE, which seeks to develop 10GW of green hydrogen production capacity by 2040 while tying together multiple heavy industrial demand centers.

We expect to see hydrogen derived exports and the ammonia industry emerge as the largest source of direct commercial demand for hydrogen production projects, while oil refining industries become the largest independent onsite offtaker. A large portion of the projects in the pipeline are intended to have multiple end users across the many industries that use hydrogen gas. However, the largest dedicated offtaker sector for hydrogen gas is the ammonia industry. While not necessarily utilised in its raw form, the sector enables greater practicality and more cost-effective storage and transport of the gas. We highlight that of the world's largest ammonia-based projects, the majority have been outlined for export. Once again, we highlight that the large project announcements in Australia are targeted at the ammonia demand in the Asian market.

According to our projects database, we highlight that the oil sector has seen the largest set of industry-led announcements, all of which are within the EU. This is in large part due to EU based refinery companies looking to decarbonise their downstream operations where possible and reduce the potential impact of rising carbon taxes.

Furthermore, the ability to secure a ready supply of onsite hydrogen means supply chain risks are mitigated and prices are fixed over long term contracts with PPAs for renewable electricity generation. The largest and most recent announcement is from Polish oil firm Grupa Lotos SA., with their 1GW green hydrogen refinery project in Gdansk.

However, we maintain our stance that the supply of clean hydrogen to the global refining sector will remain limited across the coming decade.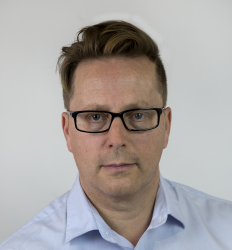 Latest posts by David Llewellyn-Smith
(see all)