Iron ore prices for January 27, 2020:

Via Reuters:
As a result of a sharp rise in production costs and weak steel demand, "steel companies in the north have already suffered large-scale losses", Sinosteel Futures analysts said in a note.

"Market demand for raw materials is expected to deteriorate further in the near future," Sinosteel analysts said, also citing the impact of ongoing restrictions in China to curb rising COVID-19 cases and the approaching Lunar New Year holidays.
We shall see. I don't expect things to slump until H2 as credit tightening takes its toll. If anything, COVID disruptions will delay that.
For now, yes, Xi Jinping's trade war on Australia himself has cratered steel mill profits:

Normally that would trigger a raw materials destocking episode, and we can expect one through March/April, but China is still so short of ore that it can't proceed very far, via Goldman:

Xi Jinping's Australian trade war on himself has built a geopolitical premium into iron ore and driven coking coal wild, feeding back into more iron ore overheating. Both have crushed steel mills profits despite huge demand and rising steel prices.
No wonder it is bleating:
China's Ministry of Industry and Information Technology has released a series of measures to accelerate the reduction of steel output. Includes:

a ban on illegal additions of new capacity
bolstering its guidance on capacity swaps
push for mergers/restructuring the steel industry to solve long-term issues around competition, unreasonable resource allocation and weak synergies

MIIT says its firmly committed to having steel output wold fall in 2021, will focus on carbon emission targets.
Once again, all the CCP has achieved with its Aussie trade war is to illustrate how vulnerable it is to commodity supply chain squeezes.
All praise the dictator.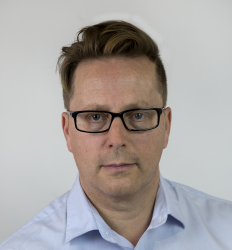 Latest posts by David Llewellyn-Smith
(see all)