Don't listen to what they say, watch what they do, at AFR:
Andrew Forrest contracted the potentially deadly COVID-19 virus while globe-hopping in pursuit of renewable energy projects for his Fortescue Metals Group and spent several days in a Swiss hospital receiving high-level care.
Why is Australia's richest man risking life and limb flying around with COVID, you might rightly ask? After all, he's never been richer. Surely, a relaxing stint on a private island would make more sense?
The answer has major national interest implications.
Twiggy is Australia's most successful businessman…ever. By a long way. Made so by China. He's doing this because he knows the writing is on the wall for the Chinese relationship and for iron ore.
That writing says a few things loud and clear:
The Australia/China relationship is all but over.
The current iron ore boom is short term and he needs to diversify.
The longer-term prospects for iron ore are even worse, not because China will cut off Australia, but because China's great catch-up growth period is winding down. Development economics (and Xi Jinping) knows this full well as the Chinese investment-led model has run out of productive investment and is only persisting now because the CCP needs high growth to sustain its legitimacy, not because it makes any sense.
Finally, Twiggy no doubt realises that what this means in the long term is that to remain in power the CCP will turn to external hostility and nationalism at home as its new, and considerably more toxic, social contract with Chinese peoples. Hence Hong Kong, wolf warriors etc.
Australia should do exactly what Twiggy Forrest is doing. Diversify away from China with a bullet. We should also do so with a huge green power push, as well as reform agenda that restores our industrial base. To wit, at the AFR:
Fortescue Metals Group chairman Andrew Forrest says the time is right for Australia to develop its own big steel making industry using the nation's vast iron ore resources and emerging green technologies.

Dr Forrest said Fortescue, which ships almost all its iron ore to customers in China, would start building Australia's first "green steel" pilot plant this year and a commercial-scale plant within the next few years.

He said capturing even 10 per cent of the world's steel market could create more than 40,000 jobs in Australia, and that was more than enough to replace those set to be lost with the demise of the coal industry.

Dr Forrest revealed the Fortescue steel-making plans in the first installment of the Boyer lecture series for the ABC due to go to air on Saturday.
No chance of that with ScoMo, sadly. Nor with Labor, who will simply put us back on the path to occupation.
Twiggy will be fine. We're going to have to do it the hard way.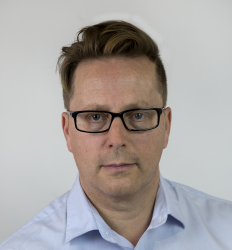 Latest posts by David Llewellyn-Smith
(see all)