Via The Australian:
A union-commissioned poll showing the ALP faces the loss of two seats in its political heartland at the next election has prompted a senior CFMEU official to call on Labor to dump Anthony Albanese as party leader.

With speculation increasing that an election could be held in the second half of the year, CFMEU national political organiser Elizabeth Doidge — a close ally of the Opposition Leader's union nemesis John Setka — said Tanya Plibersek would be a better chance to lead Labor to a victory.

Ms Doidge's call came as The Australian revealed Labor was on track to lose the Hunter Valley electorates of Shortland and Paterson at the next election, according to polls of 955 people in each seat conducted in November by Chorus Consulting with New Zealand research firm Community Engagement.

…"I would love to see Plibersek up there, I think she would be a fantastic leader," Ms Doidge told The Australian.
Lordy. Tanya is another China apologist. So, in effect, the CFEMU is arguing that Labor would be better served by a pro-coal, pro-China leader as 94% of Australians want to see trade diversification away from China:
Labor can't compete with the Coalition on coal and would be foolish to try. All that does is endorse retrograde policy in failing red ocean strategy.
The answer for Labor is blue ocean. Swing back to traditional left values, adopt the class war, cut ties with the CCP and pull back the mass immigration economic model.
Doesn't matter who is leader then. It's a winning platform.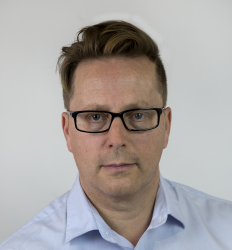 Latest posts by David Llewellyn-Smith
(see all)