I have a confession to make: I am a hard core console video gamer.
I own two Xbox Series X's (the latest top of the line Xbox's), a PS4, and various earlier generation consoles. My PC, where I write my MB articles, also has a lower-mid range graphics card that is capable of playing most games, although I rarely use it for this purpose.
I spend around 15-20 hours a week gaming and would play more if time permitted. I also spend hours a week listening to gaming podcasts and reading gaming industry news.
My interest in gaming was a godsend when Melbourne was thrown into hard lockdown for nearly six months last year. Gaming not only provided me with entertainment, but also enabled me to connect with people.
Instead of catching up at the gym or pub, we caught up online to hang out, 'chew the fat' and have fun while we chain-sawed locusts on Gears of War, shot zombies on World War Z, or saved Washington DC from bandits in the Division 2.
Gaming has also become very big business. And with people spending so much time at home due to COVID, the industry is booming.
Insatiable demand for consoles has seen chronic shortages of the new Xbox's and PS5 (released in November 2020), with stock unlikely to be readily available until mid-year at the earliest. The same goes with the new PC graphics cards from Nvidia and AMD, which are also as rare as hen's teeth.
The scarcity has led to scalpers selling consoles / graphics cards for thousands of dollars online. Used consoles have similarly lifted in value.
Sensing a gold rush, tech giants Google and Amazon recently entered the streaming space by launching their Google Stadia and Amazon Luna cloud gaming platforms. This challenges the four major incumbent gaming platforms: PC, Sony PlayStation, Nintendo, and Microsoft Xbox.
A content 'arms race' is also underway.
Late last year, Microsoft Xbox shocked the gaming world announcing it had spent $US7 billion to acquired Zenimax Media – owners of publisher Bethesda Softworks. The deal effectively means that Xbox will acquire eight game studios and a bunch of legendary IPs (including Fallout, Elder Scrolls, Doom and Wolfenstein).
The move is seen as a rear guard action by Microsoft to prevent fellow tech giants Google and Amazon from gaining a foothold in the gaming market.
Chinese tech giant Tencent is also on the hunt, with rumours floating about that it is looking to acquire major game publishers EA or Take-Two Interactive.
Microsoft's latest earnings call confirmed that the gaming industry is booming, reporting that it earned $US5 billion in Q4 for the first ever time after experiencing 51% growth year-on-year:
Couple of quick points.

– Xbox Content and Services revenue this quarter was higher than total Xbox Gaming revenue in the same quarter last year.

– Xbox Hardware almost doubled and now accounts for ~31% of Xbox's total Gaming revenue.

Content and Services growth 🚀

— Daniel Ahmad (@ZhugeEX) January 26, 2021
Importantly, Xbox's industry leading GamePass subscription service – dubbed the 'Netflix' of games – has experienced explosive growth, hitting a record 18 million subscribers:

Total online Xbox users (console and PC) also hit 100 million for the first time:

While Microsoft (Xbox) is third place in the console space behind both Nintendo and Sony (PlayStation), it is arguably best placed for the future of gaming.
Unlike Sony and Nintendo, Microsoft has its own comprehensive Azure cloud servers, enabling it to provide cloud gaming to televisions, mobile phones, and PCs. It has recently venturing into these markets via its Xcloud cloud gaming service, which will get rolled out across Australia this year (disclosure: I am a beta tester). This will enable Microsoft and its GamePass service to expand beyond physical consoles to virtually any device.
Unlike Google and Amazon, Microsoft already has 20-years in the physical console space (with a console user base of around 50 million) alongside 23 first party studios to create exclusive games. As we know with video-on-demand streaming, exclusive content is key. Why choose to play multiplatform games on Stadia or Luna when you can play these very same games on Xbox, enjoy various other exclusives, and have the option to also play on physical hardware like console and PC?
Whatever the case, the gaming industry is bigger and healthier than ever, and faces a very bright future. Onward and upward!
If you are on Xbox and want to play, hit me up at gamertag LeithalVO.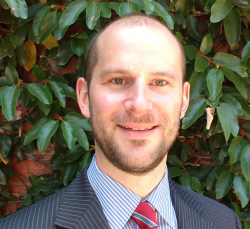 Latest posts by Unconventional Economist
(see all)