Australia recorded only one new locally acquired COVID-19 infection overnight – a casual cleaner working in a Queensland quarantine hotel:

There are now 225 active locally acquired cases recorded across Australia:

NSW still leads the way with 196 active local cases:

However, its rate of infection has fallen below the second wave, where NSW suppressed the virus without draconian shutdowns:

Victoria has 28 active cases with its infection curve flattening:

Whereas QLD has one active local case, with the risk of additional community transmission given the cleaner visited several sites throughout Brisbane before testing positive.
Hopefully we don't have another major quarantine breach on our hands.
This is another warning that Australia's quarantine system is too lax and follows significant outbreaks in Melbourne, Adelaide and Sydney.
As I noted yesterday:
Australia's governments simply must get quarantine arrangements right if we are to avoid further damaging virus outbreaks. They cannot continue to cut corners and make the same mistakes.

The federal government must also take the lead and stop passing responsibility to the states.

Effective quarantine requires:

Housing international arrivals away from population centres (e.g. regional army bases);
Utilising only highly trained and well paid staff;
Ensuring these staff work in dedicated teams (to avoid cross-contamination) and remain on base throughout their deployment (similar to mining FIFO workers); and
Regular testing of quarantine staff and guests.

The federal government is best placed to coordinate and fund Australia's quarantine effort. It also has constitutional responsibility for quarantine arrangements.

The federal government must take control of the situation, not continue to pass the buck.
Quarantine needs to be taken more seriously by Australia's governments. Otherwise, more outbreaks are inevitable.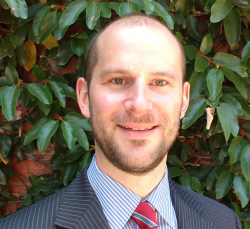 Latest posts by Unconventional Economist
(see all)