Australian Medical Association (AMA) president Omar Khorshid has warned that Australia's hotel quarantine system is ill-equipped to ward off new super strains of COVID-19 tearing across the UK and elsewhere:
Australian Medical Association president Omar Khorshid told The Australian he was concerned that the UK virus or another super strain could enter Australia and escape hotel quarantine.

"We've already seen our quarantine systems fail significantly with the virus escaping from quarantine in Victoria, NSW and South Australia; we've also seen breaches of quarantine in other places like WA although with no transmission occurring," Dr Khorshid said.

"But with this highly transmissible variant of COVID, either the UK or South African one, there's going to be more potential for that spread to occur from an infected traveller to a quarantine worker"…

Dr Khorshid backed moves to test all returning travellers before they left the country of origin. "It's not going to be foolproof because obviously people could test negative and still have the virus, but at least you would reduce the chances of somebody who's already carrying one of these highly transmissible variants getting on an aeroplane," he said.
As we keep saying, effective quarantine is Australia's first and best defence against the virus. It is Australia's number one risk area and where the greatest emphasis and resources from our governments must be placed. No other COVID-19 mitigation measure comes close to having an robust quarantine system. And failures to quarantine effectively can have disastrous consequences, as witnessed in Melbourne and to a lesser extent Adelaide and Sydney.
Australia's governments simply must get quarantine arrangements right if we are to avoid further damaging virus outbreaks. They cannot continue to cut corners and make the same mistakes.
The federal government must also take the lead and stop passing responsibility to the states.
Effective quarantine requires:
Housing international arrivals away from population centres (e.g. regional army bases);
Utilising only highly trained and well paid staff;
Ensuring these staff work in dedicated teams (to avoid cross-contamination) and remain on base throughout their deployment (similar to mining FIFO workers); and
Regular testing of quarantine staff and guests.
The federal government is best placed to coordinate and fund Australia's quarantine effort. It also has constitutional responsibility for quarantine arrangements.
The federal government must take control of the situation, not continue to pass the buck.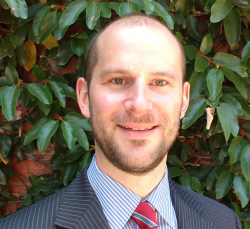 Latest posts by Unconventional Economist
(see all)