The housing affordability situation in New Zealand has gone from bad to worse, with new data released by the RBNZ showing that the value of New Zealand's housing stock hit $1.28 trillion in the September 2020 quarter, up 10.7% year on year.
When compared against the size of the economy – currently $321 billion – this meant that New Zealand's housing was valued at a record high 4.0 times GDP in September 2020 – up from 3.7 times GDP a year earlier: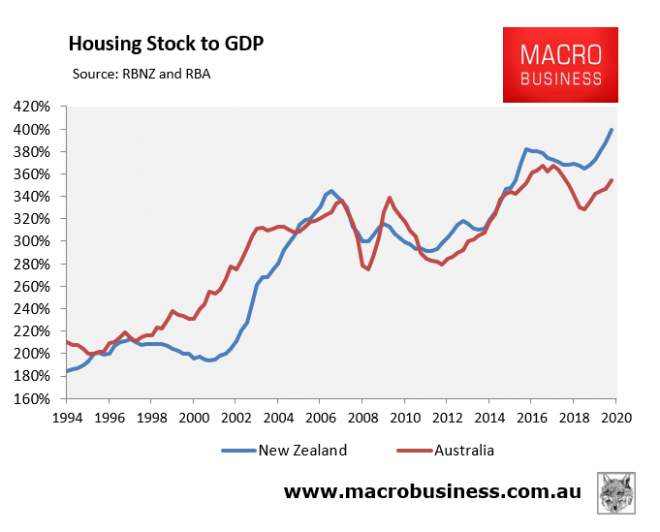 This dwarfs Australia's housing valuation, which was only 3.5 times its GDP in the September quarter.
It's also well above Australia's highest ever valuation of just under 3.7 times GDP in 2017.
As we know, New Zealand Prime Minister Jacinda Ardern was elected in 2017 on a platform of fixing New Zealand's chronic housing crisis.
However, Ardern's Labour Party failed dismally on housing in its first term, failing to deliver on key election promises.
The upshot is that more than three years after sweeping into government on a housing affordability platform, New Zealand's housing crisis is arguably worse than ever. And Jacinda Ardern is learning the hard way that talking about "affordable housing" in opposition is easy, but delivering in government is an entirely different matter.
This is because "affordable housing" necessarily requires prices to fall, which no political leader ever wants.
Instead we get fake "affordability" measures like first home buyer grants, which only succeed in artificially inflating demand and prices.
Indeed, Ardern told The AM Show in November that the Government would continue "looking for ways to encourage and support first home buyers", which is code for more demand-side subsidies.
Then in December, Ardern confirmed that "sustained" moderate rises in house prices is her government's goal:
Prime Minister Jacinda Ardern says she would like to see small increases in houses prices, acknowledging most people "expect" the value of their most valuable asset to keep rising…

Asked by interest.co.nz (see video below) whether "sustained moderation" of house prices was still the government's goal, Ardern said: "Yes…

Asked to explain why a fall in prices would be bad, Ardern said: "What we've simply expressed here is that the growth that we've seen is unsustainable. So, if anything, it is much more sustainable to have those much smaller increases. I think people expect that you see that in the market".

"What we also accept is that for most New Zealanders, their house is their most significant asset…

"This gets to the heart of the issue of why so many New Zealanders turn to the housing market."
So, Ardern will deliver more hot air and hopium on the housing policy front.
The more things change, the more they stay the same…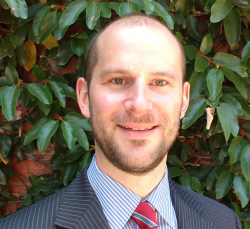 Latest posts by Unconventional Economist
(see all)