MB Fund's Head of Investments Damien Klassen, Chief Strategist David Llewellyn Smith and Head of Advice Tim Fuller ask the trillion dollar question: Will Biden trigger a market boom or market bust?
President Joe plans to begin immediately unwinding his predecessor's policies on immigration, climate and other issues on Wednesday with at least 15 executive actions. With these changes comes the promise of $1.9 Trillion in new stimulus to help the economy steady itself as it grapples with overcoming the pandemic, with more in the pipeline.
On the agenda:
• Senate impasse or not?
• Stimulus & Policies
• Minimum wage
• Bidencare
• Tax hike
• The Fed
• Investment implications

—————————————
Tim Fuller is Head of Advice at the MacroBusiness Fund, which is powered by Nucleus Wealth.
The information on this blog contains general information and does not take into account your personal objectives, financial situation or needs. Past performance is not an indication of future performance. Tim Fuller is an authorised representative of Nucleus Wealth Management, a Corporate Authorised Representative of Nucleus Advice Pty Ltd – AFSL 515796.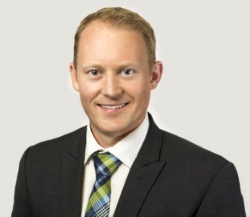 Latest posts by Tim Fuller
(see all)