As we know, New Zealand Prime Minister, Jacinda Ardern, was elected in 2017 on a platform of fixing New Zealand's chronic housing crisis.
However, Ardern's Labour Party failed dismally on housing in its first term, failing to deliver on key election promises.
Labour's promised 'KiwiBuild' program to build 100,000 public houses descended into a farce, with the government abandoning its building target and instead announcing a bunch of demand-side measures to inflate prices.
Labour also abandoned capital gains tax reforms and back-slid on the promise to abolish Auckland's urban growth boundary and reform infrastructure financing.
As a result, New Zealand house prices have surged to a fresh record high and home ownership has plunged to a 70-year low:

The upshot is that more than three years after sweeping into government on a housing affordability platform, New Zealand's housing crisis is arguably worse than ever.
Yesterday, Interest.co.nz published an interesting article explaining how the Ardern Labour Government has walked back various housing reforms promised in 2017:
Prime Minister Jacinda Ardern is dismissing National's suggestion for the Government to pass an emergency law to free up more land for housing…

Asked by interest.co.nz last week why Labour walked away from its 2017 election promise to remove Auckland's Rural Urban Boundary (RUB), Housing Minister Megan Woods said: "There is already significant land in Auckland zoned for future urban growth within the RUB over the next 30 years, but the biggest barrier to increasing housing supply in these areas, and beyond, is the cost and provision of infrastructure (eg three waters, transport, and community infrastructure)…

"The idea that changing Auckland's RUB will fix the city's housing woes is outdated and has been superseded by other progress we have made in our first term…

Coming back to problems around infrastructure, legislation passed in August 2020, enabling the users of new infrastructure to be levied to help the cover the costs, is yet to be used…

Same story with the Urban Development Act

Willis also asked Woods whether any projects had been considered as candidates to be progressed under the Urban Development Act.

As per her previous answer, Woods said it was too early to expect applications, given the legislation had also only been passed in August.

The Act outlines a new streamlined process that approved large-scale public or private developments can go through to get their projects off the ground…

Why weren't projects being lined up?

The Urban Development Act, Infrastructure Funding and Financing Act and National Policy Statement were spearheaded by former Urban Development Minister Phil Twyford. Ardern disestablished that portfolio after the 2020 election.

National is supportive of the infrastructure legislation and removing Auckland's RUB.
Jacinda Ardern is learning the hard way that talking about "affordable housing" in opposition is easy, but delivering in government is an entirely different matter.
This is because "affordable housing" necessarily requires prices to fall, which no political leader ever wants.
Indeed, Ardern confirmed that she wants to see "sustained" moderate rises in house prices:
Asked by interest.co.nz (see video below) whether "sustained moderation" of house prices was still the government's goal, Ardern said: "Yes…

Asked to explain why a fall in prices would be bad, Ardern said: "What we've simply expressed here is that the growth that we've seen is unsustainable. So, if anything, it is much more sustainable to have those much smaller increases. I think people expect that you see that in the market".

"What we also accept is that for most New Zealanders, their house is their most significant asset… A significant crash in the housing market – that impacts people's most significant asset"…

"This gets to the heart of the issue of why so many New Zealanders turn to the housing market."
So instead we get fake "affordability" measures like first home buyer grants, which only succeed in artificially inflating demand and prices.
The more things change, the more they stay the same.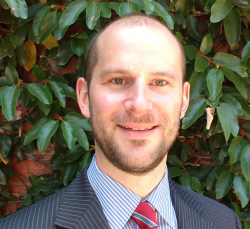 Latest posts by Unconventional Economist
(see all)