New Zealand Prime Minister, Jacinda Ardern, was elected in 2017 on a platform of fixing New Zealand's chronic housing crisis.
However, Ardern's Labour Party failed dismally on housing in its first term, failing to deliver on key election promises.
Labour's promised 'KiwiBuild' program to build 100,000 public houses descended into a farce, with the government abandoning its building target and instead announcing a bunch of demand-side measures to inflate prices.
Labour also abandoned capital gains tax reforms and back-slid on the promise to abolish Auckland's urban growth boundary and reform infrastructure financing.
As a result, New Zealand house prices have surged to a fresh record high and home ownership has plunged to a 70-year low:

According to CoreLogic's latest New Zealand housing report, the market ended 2020 experiencing the strongest growth in around 16 years:
The NZ property market has shown no signs of letting up through the final month of the year, with near-record growth registered across the country…

The HPI for December shows nationwide property values continued to accelerate over the month, increasing by 2.6%. This takes growth in the final quarter of the year to 6.1% – a rate not bettered since the three months ending February 2004 (6.6%)…

The factors influencing such a rapid rate of capital gain include record low mortgage rates and tight inventory which has seen demand outweighing supply. Stronger than forecast economic conditions have buoyed consumer sentiment at a time of unprecedented global uncertainty. It is clear that New Zealanders are looking towards property as a safe investment and the most attractive asset for wealth accumulation…

With consistent messages regarding the need to protect that wealth, coming from both the Government and the Reserve Bank of NZ (RBNZ), the risk factor of property investment has, on the face of it, reduced, which only encourages greater investment.

Without any major policy change regarding property in the works, the long term affordability of the property market is reliant on significantly increasing supply, which is a slow moving factor. So for now, all indications are that the fervent growth in property values will continue throughout the summer at least.
So, more than three years after sweeping into government on a housing affordability platform, New Zealand's housing crisis is arguably worse than ever. And this could come back to bite Jacinda Ardern:
"We've probably seen the biggest widening of wealth distribution that we have ever seen in New Zealand between people who own houses and those who don't," said Arthur Grimes, professor of public policy at Victoria University of Wellington…

But analysts warn a failure to deliver on earlier promises could alienate voters.

"The Labour government came in fully intending to build houses. I'm not sure if it was naivety but it hasn't happened," said Jan Rutledge, general manager of De Paul House, an emergency housing service in Auckland.

New Zealand's social housing waiting list has more than tripled to 21,415 since the 2017 election and rental prices have continued to outpace wage growth, with median rents climbing by 30 per cent since 2015. The homelessness rate is the highest in the OECD…

Professor Grimes said low interest rates and stimulus were short-term drivers of the crisis, but longer-term challenges such as insufficient housing construction and high immigration had not been adequately addressed…

Planning regulations in most cities are strict and it is hard to get land released, which makes it costly to develop new houses. In addition, successive governments of both main parties have baulked at introducing land taxes or capital gains taxes for fear of alienating middle-class voters.

"Planners run the show and they don't really think about the economics of what they are doing," Professor Grimes said.

Ms Ardern's Labour Party has rejected calls from the Greens, its coalition partner, to take more radical action to cool house prices, including comprehensive tax changes…

For the 39 families living in emergency housing at De Paul House, a solution cannot come fast enough. Analysts say the same is true for Ms Ardern's Labour Party, which will face voters again within three years – and this time may be punished for failing to deliver.
Jacinda Ardern is learning the hard way that talking about "affordable housing" in opposition is easy, but delivering in government is an entirely different matter.
The reality is that nothing genuine ever happens on housing policy because "affordable housing" requires prices to fall. And nobody in the government nor home owners or the industry want this to happen. It's exactly the same in Australia.
So instead we get "affordability" measures like first home buyer grants, which only succeed in artificially inflating demand and prices.
In the lead-up to last October's election, Jacinda Ardern once again vowed to tackle the nation's housing crisis.
In November she told The AM Show that the Government would continue "looking for ways to encourage and support first home buyers", which is code for more demand-side subsidies.
Then in December, Ardern confirmed that "sustained" moderate rises in house prices is her government's goal:
Prime Minister Jacinda Ardern says she would like to see small increases in houses prices, acknowledging most people "expect" the value of their most valuable asset to keep rising…

Asked by interest.co.nz (see video below) whether "sustained moderation" of house prices was still the government's goal, Ardern said: "Yes…

Asked to explain why a fall in prices would be bad, Ardern said: "What we've simply expressed here is that the growth that we've seen is unsustainable. So, if anything, it is much more sustainable to have those much smaller increases. I think people expect that you see that in the market".

"What we also accept is that for most New Zealanders, their house is their most significant asset… A significant crash in the housing market – that impacts people's most significant asset"…

"This gets to the heart of the issue of why so many New Zealanders turn to the housing market."
So, don't expect anything concrete to happen. Ardern will deliver more hot air and hopium on the housing policy front.
It's exactly the same story in Australia.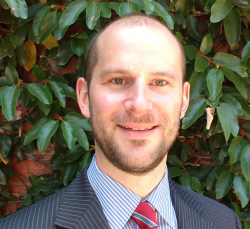 Latest posts by Unconventional Economist
(see all)