Back in July, Foxtel received $10 million from Australian taxpayers to broadcast "women's, niche and other under-represented sports".
This subsidy followed the $30 million received by Foxtel from Australian taxpayers in 2017.
The decision to give Foxtel another $10 million was also fast-tracked through Cabinet and broke the usual "10 Day Rule" for assessing proposals.
To add further insult, Foxtel's taxpayer subsidy came at the same time as funding to the ABC was slashed by $84 million.
With this background in mind, it is infuriating to read that the ABC has been forced to pay Foxtel up to $35,000 for each Matildas soccer match that it broadcasts:
A response to a question on notice provided in December by the Department of Communications shows the ABC paid Foxtel up to $105,000 to produce three matches featuring the national women's soccer team in 2019-20…

Senator Hanson-Young, who asked the department about the costs during October's Senate estimates hearings, said that charging the ABC while receiving money from the government was a "rort" that used public money to put sport behind the paywall.

"Australians shouldn't be forking out twice just to see our national women's soccer team on free-to-air television, let alone $40 million for women's sport to be on a multinational company's pay-TV service," she said.
This means that Australian taxpayers have effectively paid for this coverage twice – once via the $10 million subsidy to Foxtel and again via the $35,000 per match broadcast fee paid by the ABC.
While I have no issue in principal with taxpayers subsidising the broadcast of niche and underrepresented sports, these subsidies should not be paid to a private company like Foxtel that locks coverage behind a subscription paywall.
Instead, taxpayer subsidies should be provided to free-to-air providers like the ABC that have no barriers to watch.
Clearly, we have another case of the Coalition looking after its mates in the Murdoch media empire. Such duplicitous use of public funds doesn't pass the pub test.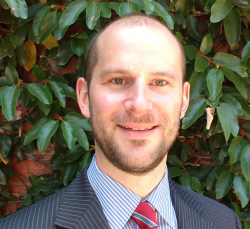 Latest posts by Unconventional Economist
(see all)