Via Bartho:
Within the past fortnight, China has taken two steps that undermine the ability of the incoming Biden administration to build a western alliance to contain China's growing and increasingly aggressive global assertiveness.

On the final day of 2020, China signed an investment pact with the European Union despite pleas from Biden advisers to hold off until the new administration had an opportunity to talk through the common concerns of the US and Europe about China's economic policies and practices.

Then, at the weekend, China announced a response to the myriad of sanctions the Trump administration has imposed on its companies and individuals, unveiling a new set of rules that purport to counter foreign laws that "unjustly prohibit or restrict" Chinese companies or individuals from undertaking their normal business.

Chinese companies or individuals suffering losses because of foreign sanctions, or a third party's compliance with those sanctions, will be able to sue for damages in China's courts.

For foreign companies with big operations or sales in China, that would create an enormous dilemma of whether to comply with the US sanctions and risk punishing damages, or obey the Chinese rules and risk US-imposed penalties.

While US companies are unlikely to risk breaching the sanctions – which leaves them exposed to the risk of court-ordered compensation in China – the rules will also cause angst for companies from other jurisdictions. If a European or Australian company, for instance, were to comply with the US sanctions, they would risk being sued in courts that answer to the PRC.

The new rules are vague, probably deliberately so, to create uncertainty and cause companies to think more deeply about compliance with the US sanctions.
This is a German deal for German firms. Any historian would have a bad taste in their mouth about it given the CCP's Nazi-like behaviours. Hopefully, it will not pass the European Parliament which will require ratification from all counties to pass.
Will Europe sell out liberalism? Gideon Rachman about covers it:
Over the past year, China has crushed the freedom of Hong Kong, intensified oppression in Xinjiang, killed Indian troops, threatened Taiwan and sanctioned Australia. By signing a deal with China nonetheless, the EU has signalled that it doesn't care about all that. As Janka Oertel, director of the Asia programme at the European Council on Foreign Relations think-tank, puts it: "This is a massive diplomatic win for China."

It is also a considerable kick in the teeth for Joe Biden. The US president-elect has stressed that, after Donald Trump, he wants to make a fresh start with Europe. In particular, the Biden administration wants to work on China issues together with fellow democracies. Jake Sullivan, Mr Biden's national security adviser, issued a last-minute plea for the Europeans to hold off on signing the deal — at least until they had a chance to discuss it with the new administration. He was ignored.

EU officials offer several justifications for their decision. They say that many of the concessions the EU has got from China have already been granted to the US, as part of America's own "phase-one" trade deal. (These include sectoral openings in several industries, as well as changes to joint-venture requirements.) Brussels officials point out that the US did not ask for European permission before concluding its own deal with China. They justify the EU's decision as a demonstration of "strategic autonomy".

These EU arguments sound tough-minded. But, in fact, they are naive. It is naive to believe that China will respect the agreement it has signed. It is naive to ignore the geopolitical implications of doing a deal with China right now. And it is naive to think that the darkening political climate in Beijing will never affect life in Brussels or Berlin.
Looks to me like the EU has run off half-cocked and done a stupid Trump-style unilateral deal as it tries desperately to see itself as different to Trump. Go figure.
Owen Harries used to opine about the underlying schism between US and European identities. He saw NATO as more an accident of history than enlightenment alignment.
I guess he was right though there is still time to scupper the deal.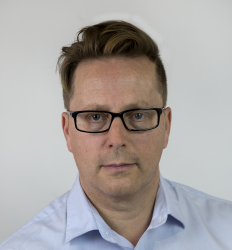 Latest posts by Houses and Holes
(see all)