Via SCMP:
Brazilian port operator Grao Para Multimodal's executive director, Paulo Salvador, knows there is plenty of untapped high-grade iron ore in northern Brazil, but a mix of bureaucracy and limited capital have stymied efforts to begin production for years.
Across the states of Para, Piaui and Tocantins, there are at least three mines amounting to nearly 10 billion tonnes of iron ore reserves ready for production, but they continue to sit idle, he said, adding that those deposits are only the tip of the iron ore iceberg in Brazil.

With commercial will and financial resources, however, enough iron ore could be produced from these mines to rebalance the market that is seeing record-high iron ore prices, and to satisfy China's

demand for the metal

, according to Salvador. There are plenty of raw materials to go around, but the key is extracting them, he said.

Late last year, iron ore prices reached nearly US$180 a tonne – a high not seen since 2011 during the post-credit-crisis recovery. In contrast, when China weathered an economic downturn in 2015, iron ore prices sank to as low as US$38 a tonne.
Given the overlap of China's intensifying political conflict with Australia – now in its

ninth month

 – and Beijing's goal to
reduce carbon emissions

in the coal-dependent steel sector in the face of its climate targets, Salvador said now is the time for China to diversify its iron ore supply.

"The fact that there are no Chinese investors in mineral exploration in Brazil, in my view, is not related to any barrier, but because until now, they have not felt this need," he said. "For years, the iron ore market was balanced in terms of supply and demand and, consequently, stable prices. With recent developments in both supply and demand, there needs to be a rebalance in the market.

China remains heavily dependent on Australia for iron ore, having imported 60 per cent of its total from down under for at least the past six years; about 20 per cent comes from Brazil, according to Chinese customs figures.

Just before 2020 ended, however, the Chinese Ministry of Industry and Information Technology (MIIT) advanced its diversification ambitions by announcing a five-year reform plan that included more investments in overseas iron ore mines and increasing scrap-based steelmaking.

The ministry also called for diversification into alternative sources of steelmaking metals, including manganese and chromium.

"China will accelerate the construction of large iron ore projects in West Africa and Western Australia," the MIIT said, adding that cooperation would also be strengthened with resource-rich Russia, Kazakhstan, Mongolia, Cambodia and other neighbouring countries. "The sector should look into mines in Southeast Asia, Central Asia and Africa … to create more effective supplies of [raw materials] as soon as possible."

Alongside diversification, China has also sought to cool its demand. Minister for Industry and Information Technology Xiao Yaqing, at the 2021 National Industry and Information Work Conference last month, asked the steel industry to "resolutely" reduce its output in 2021.

But China's main pathways to diversifying its iron ore supply – by using more scrap steel, opening new mines overseas, and finding new import sources and increasing domestic production of iron ore – are stacked with hurdles, analysts say.

Few have faith that the world's largest steelmaking nation will be able to dissolve its reliance on its current suppliers, particularly Australia, by 2025 – the end of the MIIT's newly announced five-year plan.

"To displace the current level of imports through investment in new production is simply not realistic, especially within five years," CRU Group iron ore analyst Erik Hedborg said.

Kim Christie, a senior analyst with energy research firm Wood Mackenzie, echoed that sentiment: "China currently has a reliable source of good-quality, low-cost ore from Australia and Brazil, and for at least the next five years we do not expect this will change."

China's forecast steel output for 2021 is a whopping 1.065 billion tonnes, according to the Metallurgical Industry Planning and Research Institute. Typically, one tonne of steel requires at least 1.5 tonnes of iron ore. So, China will need about 1.38 billion tonnes of iron ore imports to supplement its expected 240 million tonnes of locally mined ore, to produce its target steel volume.

This means that, based on current contribution rates, Australia is likely to supply about 700 million to 800 million tonnes of iron ore to China this year, while Brazil will supply about 300 million tonnes.

China's domestic production of iron ore has fallen from a high of 400 million tonnes in 2014, mainly due to an exit by producers unable to sustain high costs, and because of the large emission levels resulting in turning low-grade Chinese ore into material that steel mills can use. Much of the low-grade ore needs to be blended with high-grade feed from Brazil to be steel-mill-ready.

Ramping up local production, therefore, appears to be a dead end, analysts say.

"China can, and does, increase domestic production when required, but local mines are typically small, high-cost operations, so prices need to be sufficiently high to incentivise domestic producers. At current prices, Chinese domestic production is economical, but once prices fall below US$80 a tonne, most [domestic production rates] are uneconomical," Christie said.

An obvious option is for China to sign deals with new exporters or operate new mines in overseas locations, as Salvador alluded to.

China has already got a head start, with state-owned enterprises wrapped up in a deal involving parts of the world's largest untapped iron ore deposit – the massive Simandou mine in West Africa's Guinea that boasts billions of tonnes of high-grade iron ore.

China has interests in both the northern and southern blocks of the reserve, through companies Shandong Weiqiao and Aluminum Corp of China (Chinalco).

However, getting Simandou up and running requires the construction of new large-scale production facilities and logistics that will take time and is likely to run into hiccups, like most big mining projects do, analysts warn. The government of Guinea has aimed high, vowing to bring two northern blocks into production by around 2025, but Wood Mackenzie's Christie was not optimistic about the Guinean government's gumption.

"We do not expect the first tonnes to be shipped from Simandou, assuming it goes ahead, until at least 2026-2028, at the earliest," she said. "Like most greenfield iron ore projects, the lead time is several years. Most projects in Africa are greenfield in nature, politically risky, and require massive [capital expenditure]. This is not a short-term solution."

And even if it does roar to life in 2025, Simandou's maximum capacity of about 150 million tonnes a year would still be only a small portion of the global market share dominated by Australia and Brazil, CRU Group's Hedborg said.

China's other overseas investments outside Simandou – such as Sino Iron and Karara in Australia, the Tonkolili mine in Sierra Leone, and Marcona in Peru – can contribute a combined total of about 45 million tonnes a year.

As for China's ambitions to find more new mines, IHS Markit's global research lead for coal, metals and mining, Dr James Stevenson, warned that it could take years for permits and licences to be issued, especially in countries with stringent environmental checklists. It would be very difficult for miners to start digging iron ore out of new greenfield projects by 2025, though it may be plausible in the longer term.

The more developed the country, the longer it tends to take. In places such as Australia, miners can take up to five years to secure the proper paperwork, Stevenson said.

"An environmental-impact statement alone can take about 18 months or more," he said.

China, however, has a higher chance of weaning off part of its dependency on foreign iron ore by increasing scrap-based steelmaking, according to price reporting agency Davis Index CEO Sean Davidson.

The MIIT, in its reforms, aims to push up its annual domestic steel scrap usage to 300 million tonnes by 2025, from the current consumption of roughly 240 million tonnes, and has promised to ensure that steel production from scrap-dependent electric arc furnaces (EAF) account for 20 per cent of total annual production, as part of its diversification plans. Steel in China is mostly produced using predominantly oxygen processes in coal-based blast furnaces.

Davidson said those goals are not unrealistic, particularly given that "13 per cent of steel is already EAF-produced steel" in China, and using an additional 60 million tonnes of scrap is not outside the realm of possibility. "It needs to coincide with shutdowns of blast-furnace steelmaking, of course," he said.

New EAF plants are relatively inexpensive to construct, he added, but the costs could add up if current blast furnaces are also retired.

If China were able to build more EAFs and surmount those rising costs, Davidson said, it would be a "breeze" for the country to reach 300 million tonnes in scrap consumption in five years.

But while there is plenty of scrap metal in China, it would be difficult to transport it from far-flung parts of the country to the processing plants on the coast, and then to steel mills, Davidson said. Again, time is crucial in surmounting these hurdles.

"At the moment, it is cost-prohibitive to process the large tonnages of scrap that sit farther from the coasts," he said. "So, the delivered mill cost, after you factor in freight, is very high. In the coming years, that won't be the case. And that will make domestic scrap more margin-friendly."

There may also be a need to import more scrap, but China is ahead in this respect after lifting a two-year ban on imports on January 1, Davidson said.

But even with scrap-based steelmaking, iron ore would still be needed, he warned. For good steel, scrap mixed with pig iron – the intermediary between iron ore and steel – is crucial.

Looking purely at China's goals to diversify away from Australia, Brazil's Vale could also potentially squeeze out an additional 100 million tonnes of iron ore to replace Australia's shipments if it resumes peak performance and forges on with expansion plans, but that remains to be seen, Grao Para Multimodal's Salvador said.

Adding up the potential alternative sources of iron ore, China could potentially replace 300 million to 350 million tonnes of Australian iron ore, but not in the short term. And even then, it would be less than half of what Australia is now supplying.
As a result, analysts say, China will remain reliant on Australia's iron ore for many years to come.
Basically right. That said. The end is coming over the 2020s as the Chinese development model passes into the middle-income trap and its great urbanisation impulse falls away.
But that was always coming,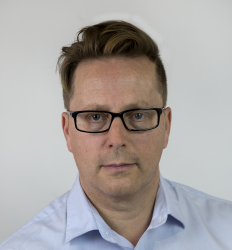 Latest posts by David Llewellyn-Smith
(see all)