Via the AFR:
In comments that would be reassuring to the Morrison government, incoming Secretary of State Tony Blinken described the revitalisation of America's core alliances as "force multipliers of our influence around the world" and would seek to stop China setting the rules and norms for the 21st century.

"I think, as we're thinking about how to deal with China … we have to start by approaching China from a position of strength, not weakness.

"When we are acting alone against Chinese excess in commercial areas, we are about 25 per cent of world GDP. When we've got allies and partners with us, depending who it is, it's 50 to 60 per cent. It's a much heavier weight for China to ignore."

"I believe that President Trump was right in taking a tougher approach to China," Mr Blinken said.
In short, the Biden Administration is shaping as a more powerful adversary than Trump. The number one priority must be to torpedo Europe's ridiculous China investment deal. Why should the US protect Europe from Russia via NATO while that sort of betrayal transpires (hello Australia).
In fact, the US should be marshaling a full-boar financial containment of China. It's absurd to have western savings recycled by Wall St as the destruction of local jobs, not to mention the republic.
Tax Ray Dalio out of existence!
Or not:
The National Legal and Policy Center (NLPC) is calling upon the Senate Foreign Relations Committee to demand Tony Blinken, Joe Biden's pick to be Secretary of State, explain anonymous Chinese funding of the Penn Biden Center for Diplomacy and Global Engagement that Joe Biden established in 2018 with the University of Pennsylvania, where Blinken was Managing Director and other Biden aides from the Obama Administration operated as the government-in-waiting.

The confirmation hearing is scheduled for January 19, 2021 at 2:00 PM.

NLPC filed a major complaint with the Department of Education earlier last year demanding that the University of Pennsylvania and its Penn Biden Center disclose the identity of $22 million in anonymous Chinese donations since 2017, including a single eye-popping donation of $14.5 million given on May 29, 2018, shortly after the opening of the Biden Center in Washington, DC. Altogether, China gave $67 million in two years to the University of Pennsylvania.
Hmmm…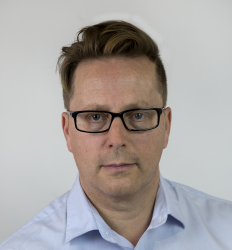 Latest posts by David Llewellyn-Smith
(see all)