Grab those pearls! America is falling apart.
If I have to read this one more time from some mainstream media hysteric then I will convert to Islam.
America is not falling apart. Last week's little riot in the US Capitol was prosecuted by a small number of frustrated, delusional loons.  To describe it as an attempted coup is like calling Australia a world power.
Given the state of the US today – halfway through a depression, on track for more dead from COVID-19 than in WWII, vicious class warfare on the poor, and a dying media – four dead in a brief and vacuous occupation of halls of power is so infinitesimal that we need a microscope to see it.
Yet the response by the mainstream media was every bit as overblown as the event was small. Apparently, this brief venting of rage by a few deranged souls in a nation with pandemic post-traumatic stress is the 'end of the democracy' and an 'attempted coup'.
Poppycock. November 6 hardly registers as a protest event. It's so small and pointless that it is insulting to compare it to post-GFC sit-ins; the marches against Iraq; the civil wars of Vietnam; the Rodney King riots; the civil rights wars, let alone shifting back in time to the formative years of American civil strife.
Indeed, at least the loons had enough get up and go to riot. Which is a damn side more constructive than all of the commentary about them, not to mention the endless torrent of fake social media response. On the day that actual US democracy (that is, the will of the people not a few disgruntled loons) threw Donald Trump, his party and his supporters onto the scrap heap of history, why did the MSM spend billions of minutes and column inches fixated with a dog that face-planted when it unexpectedly caught a car!
Last week was the affirmation of US democracy. Civil disorder sometimes takes a diversion down a rabbit hole. Is it so shocking to realise that some among us are bonkers? It is healthy for us to exercise our freedoms, even with disorder and even on pointlessness, if by doing so it helps demarcate what is sane and utilitarian.
That is not to say that occasionally those trip-ups don't turn into yawning gulfs that swallow civility. Nor that we should not be on our guard for such. But last week was not that. It was so far from it that it says much more about weak-kneed observers than it does the event itself; the keyboard warriors so obsessed with symbolism over substance and offending nobody over freedom.
On the contrary, last week's US politics was, ironically, a sign of fantastic hope for American democracy. The Biden Administration was voted into both houses of parliament on a platform to address the deepest underpinnings of America's social divisions. This is not the apotheosis of Trump, it is his political end. Democrats can now pass reform to rebuild the working-class states lost by their previous globalist presidents to Trump's populism. In particular, the vital mid-Western rust belt.
Joe Biden's key policy ideas were all born of class war rectification:
raising corporate taxes;
raising capital gains taxes;
doubling the minimum wage;
expanding health care, and
a new infrastructure and green agenda.
In other words, through traumatised, virus choked lungs, America just coughed up a full-throated roar for the Biden Administration to address the anger that created Trump's loons in the first place: the material disenfranchisement of poverty, inequity and class.
This is the first truly hopeful sign of potential healing in the American polity since Bill Clinton began the slide. Including the failed presidency of Wall St's plaything, Barack Obama.
I might add, a not dissimilar platform was rejected in Australia at our last election, led by our self-righteous, realty-owned MSM. I can only wish that Australia had the same gumption and insight. If only we would also look beyond identity and culture wars that incense our pointless press, and drive to madness those ruined by the forgotten class wars of a left turned globalist useful idiot.
If it cost four lives and a bit of puke of the Congress floor to shunt America back towards basic class politics then, by god, we should all be deeply thankful.  It would be cheap at one million times the price.
American democracy rules and more power to it!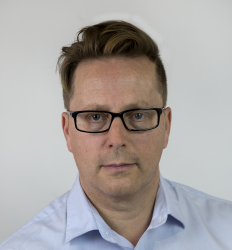 Latest posts by David Llewellyn-Smith
(see all)