Chinese abuse continues unabated:
The Chinese embassy has accused Scott Morrison, Australian politicians and the media of "misreading and overreacting" to a fake social media post shared by senior Beijing official Lijian Zhao and harming the chances of a reset in the relationship.

The tweet depicting a Australian soldier slitting the throat of an Afghan child was described by the Prime Minister on Monday as an outrageous and appalling slur on the Australian defence forces which would diminish the international standing of Beijing.

A Chinese embassy spokeswoman on Tuesday called on the Morrison government to "face up" to the breakdown in relations with Beijing and "take constructive practical steps to help bring it back to the right track".
And more:
In another breach of diplomatic protocol, the Chinese embassy on Tuesday revealed details of a private call between Department of Foreign Affairs secretary Frances Adamson and ambassador Cheng Jingye.

The embassy said Australia's top diplomat had made "absolutely unacceptable" allegations over a tweet issued by Beijing's Foreign Affairs spokesman Zhao Lijian, which used a fabricated image to accuse Australian soldiers of murdering Afghan children.

The Australian government on Tuesday escalated its concerns over the tweet to Twitter's San Francisco headquarters, after the company's local office ignored its pleas to take the image down.

"We would like to further stress the following: the rage and roar of some Australian politicians and media is nothing but misreading of and overreaction to Mr Zhao's tweet," an embassy spokesman said.
The man that kicked it all off is back with the right response, at the AFR:
Former prime minister Malcolm Turnbull has pleaded with the business community not to publicly criticise the government's handling of China policy, believing it will only prolong the trade crisis and play into Beijing's hands.

In a rare show of support for the Morrison government, after savaging its response to the bushfires and energy policy, Mr Turnbull has urged the current leadership to "hold its nerve" and "not give in to bullies".

"Once China sees the pressure is not working they will try something else," he told a forum hosted by restructuring and advisory firm McGrathNicol in Sydney on Tuesday.

"Every time the business community attacks the government that is counted as a win by the Chinese Communist Party," he said.

"The advice I have always given to business people is that if you think the government is mishandling the relationship with China and not being sufficiently respectful to China, it might be worth expressing that opinion privately rather than putting it all over the newspapers."
Damn right. The AFR might want to have a word with Junket Jen:
Former West Australian premier Colin Barnett believes the antagonism between Canberra and Beijing is now so toxic it will be up to state governments to quietly rebuild some form of relationship with China.

He points to the West Australian government's familiarity with China over decades given the state's early role in establishing the valuable trade relationship between the two countries.

"That doesn't mean state governments trying to usurp the federal government or getting involved in foreign affairs in a diplomatic role. That's not appropriate," he says. "You have to be careful not to be anti-Canberra or anti the Australian position.
How about you fall into line as well, Colin? The last thing we need right now is that. Indeed, it occurs to me that China is having a bit of laugh at Australia's and America's expense. Who does all of this Twitter rubbish remind you of? Insults flying. Juvenile outbursts. Outrageous demands. Compliant media. Dismayed allies. China First! Xi Jinping learned a thing or two from El Trumpo. 
Does that mean that this is Bejing "art of the deal". Is it making ridicuouos demands as leverage for a lessor outcome? I don't think so. The CCP does not back down from any positon. It's power and exercise of it is is absolute.
Unsettlingly, the current war of words is threatening to escalate into a full-blown test of ANZUS. NZ piped up:
New Zealand Prime Minister Jacinda Ardern has raised concerns with Chinese authorities about Beijing's use of a doctored image to target Australia's war crimes record as international pressure mounts on China's Foreign Ministry.
Followed by:
China says that it is 'astonished' that NZ raised concerns about tweet regarding Australia.
As Australia and Fiji got closer:
The announcement that Fiji and Australia are negotiating a new military pact is another significant step in the intensifying US-led build-up to counter China's influence in the southwest Pacific.

The Status of Forces Agreement will facilitate Fijian and Australian defence personnel to undertake exchanges and joint deployments and allow the two forces to exercise in each other's jurisdiction. According to an official statement, the "landmark" agreement recognises the "growing sophistication of defence engagement between Fiji and Australia."

The negotiations were initiated at the second annual Defence Ministers' Meeting involving Fiji's Inia Seruiratu and Australia's Linda Reynolds on 24 November. Reynolds declared the relationship was going from "strength to strength." She praised Fiji's deployment of a military unit to support Australia during last summer's bushfire crisis. Australia and Fiji worked "shoulder-to-shoulder" in response to challenges from COVID-19 to Tropical Cyclone Harold, Reynolds said.
And the US Security Council mocked China again:
Australian wine will be featured at a White House holiday reception this week. Pity vino lovers in China who, due to Beijing's coercive tariffs on Aussie vintners, will miss out. #AussieAussieAussieOiOiOi!

— NSC (@WHNSC) December 1, 2020
200 MPs worldwide joined in:
The Inter-Parliamentary Alliance on China (IPAC), comprising more than 200 MPs from a range of political parties and representing 19 country legislatures, has launched a campaign to convince people to buy and drink Australian wine in December, as a show of solidarity.

It comes after China slapped tariffs of up to 212 per cent against Australian wine producers, which Trade Minister Simon Birmingham said would spell a "hellishly tough time for Australia's winemakers."

The global alliance of cross-party representatives, who have banded together to try to counter China's increasing aggression particularly against Australia, released a video in which MPs from Japan, Italy, Germany, the United States and even Australia's wine-producing rival New Zealand, among others, urge their citizens to enjoy an Australian drop. The video is subtitled in Chinese and English.
The WSJ declared that the US should get involved:
As the Asia scholars Charles Edel and John Lee have noted, the U.S. and Australia face different problems from China's mercantilism. The U.S. has been hit by China's technology theft, whereas Australia depends more on China's consumption of raw materials.

Yet the US shares an interest in helping Canberra resist Beijing's extortion. China is trying to rewrite the rules of economic development in the Pacific. It wants to condition access to its economy on submission to China's increasingly authoritarian political system, including limits on criticism from abroad.

If Australia can demand trade and diplomatic relationships based on equality, then so can nations like the Philippines and Indonesia. If it can't, then China will draw more nations closer to its orbit, and the Pacific balance of power will drift away from the U.S.
Whether planned that way or not, this whole "make China great again" schmozzle is mushrooming towards a test of ANZUS and the US alliance network. It is a feint to see what the allies will do. To test for vulnerabilities as it were. Especially given the ongoing and bumpy transfer of power in Washington.
With the Biden Administration seven weeks away there is no way to coordinate a response so we're on our own for now.
So far, ScoMo's political instincts have served us well. Playing the troll wars is galvansing the country against China and a treasonous Labor. But he needs to be careful that he does not blow everything up such that the alliance is tested at an inopportune moment.
He can ignore China's drivel for a while. If that doesn't work then he can expel all Chinese diplomats. They are misusing a gormless and cowardly media and have lost any right to stay. If we boot them out it will at least only be remote access to journos. If that doesn't work then he can apply the proportionate iron ore export tariff as well.
All the while, we must drum up support in the free world and ready the Biden Administration for a combined pushback.
Buckle up.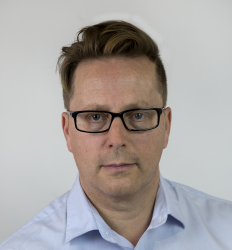 Latest posts by David Llewellyn-Smith
(see all)