Via Goldman:
Growth to feel the weight of policy normalization in 2021While the near-term growth picture looks encouraging, tightening is clearly the direction of travel when it comes to policy. To be clear, we expect stable policy rates and no hikes in OMO or MLF rates next year. This is because interest rates have mostly returned to pre-COVID levels already, banks are facing rising NPL problems in 2021, the impact of higher interest rates on the debt servicing burden is larger after the significant credit expansion this year, and the PBOC Q3 monetary policy report continues to stress the need to support the real economy.

That said, we have seen signs that other aspects of economic policy are inching toward the hawkish side. For example, the December Politburo meeting included statements on "anti-monopoly" and "preventing disorderly expansion of capital". Politburo StandingCommittee member Han Zheng attended a meeting at the Ministry of Housing and Urban-Rural Development (MOHURD) in early December and reiterated"housing is for living in, not for speculation." In late November, former PBOC governor Zhou Xiaochuan suggested that asset prices should be taken into consideration in making monetary policies. Despite some idiosyncratic drivers of the Yongmei coal SOE default, the number of SOE defaults is on the rise and the authorities have expressed the desire tobreak the implicit guarantees for SOEs in the credit market. While none of these are new, the recent information flow does suggest that strong economic growth is allowing policymakers to focus more on risk controls, financial stability, and long-term structural changes that might weigh on short-term growth.

Indeed, ourproperty policy relative tightness index, which tracks over 100 cities anduses programming and content analysis techniques to summarize local property marketpolicy stances, has shown an increasing number of cities tightening restrictions (Exhibit7). Our revampedChina FCI, which historically leads activity by 2-3 quarters, has shown notable tightening over the past six months (Exhibit 8). By our estimates, the exit thusfar from the extremely easy policies in early 2020 should weigh on growth the most inmid-2021. How activity will evolve precisely over the span of 2021 depends on thebalance between the strength and duration of external demand on the one hand and thedegree and pace of policy normalization on the other. For now, we stick with our viewthat growth in 2021, while robust by historical standards, may be slightly lower thanconsensus expectations (GS forecast of 8.0% yoy vs. Bloomberg consensus of 8.2%yoy).
That accords exactly with my view. The iron ore boom is on thinning ice every day beyond Q1.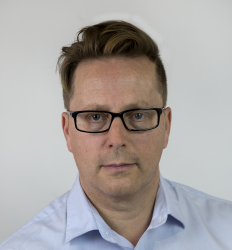 Latest posts by David Llewellyn-Smith
(see all)