And we wonder why Australians have turned on Chinese investment:
A Chinese real estate company that bought an Australian island has blocked its Aussie residents from living in paradise.

Residents say they can't go back to their homes since developer China Bloom bought a 99-year lease to take control of Keswick Island in 2019.

"I just don't think they want Australians on the island," former island resident Julie Willis told the news program "A Current Affair." "I think that they want to have this island solely for the use of the Chinese tourism market."

The Chinese developer has gone as far as banning residents from renting their homes on Airbnb, which residents say has ruined tourism, and blocking them from entering the island from air, land and sea.

"There's been no tourists since September last year," former resident Rayna Asbury told the news program.
This is a microcosm of what China's 14 conditions for happy relations mean:

If we agree then Australians will become strangers in their own land as CCP investment quietly buys the joint, Chinese settlement expands and occupies the parliament, and there is nobody left to say boo about it. This is now the reality of Labor's long-standing vision for the Asianification of Australia. It has been mugged by history as the CCP has turned engagement to occupation.
Obviously, we need to go the other way and stop any further Chinese immigration. That is not to say that Chinese Australians should have their loyalty questioned. They should not. But nor should we invite more trouble for the future of that community and wider Australian society as Bejing works assiduously to bully, bluster and bribe their loyalties.
With any luck, the fall will happen automatically as the CCP cuts students and tourism. It not, the Australian Government must stop it.
This brings us to back to treasonous Labor who will doubtless brand any such move "racist", even though it has NOTHING to do with ethnicity, and very likely keep on carrying on with investment, immigration and taking bribes. ScoMo has chided CCP collaborator, Albo, a lot more gently than I would have:
Scott Morrison says he is "disappointed but not surprised" by Anthony Albanese's claims he is presiding over "a complete breakdown" in China-Australia relations.

After a concerted campaign of criticism against the Prime Minister's handling of China by Labor frontbenchers, Mr Morrison said the Opposition Leader was taking an "each way bet" on national security.

"In relation to Mr Albanese, I am disappointed but not surprised. You cannot have each way bets on national security," he said in Canberra,

"What Australia does protect international interests. That is really all I have to say about that matter.

"Australia's policies and plans, the rules that we make for our country are made here in Australia according to our needs and our interests and we will continue to do that.

"But I simply make this point, following on from my media conference earlier this week, and that is that my position and my government's position is to seek constructive engagement. The relationship with China is a mutually beneficial one."
To which Albo the collaborator replied with forked tongue:
"We have no differences with the government when it comes to standing up for Australian values and human rights," Mr Albanese said.

"We, however, have been pointing out that the relationship with China isn't something that's deteriorated this week."
Or not, from The Australian:
Labor sources have indicated that the opposition may withhold its support on the government's Foreign Relations Bill — raising the stakes for Scott Morrison on an issue that China has identified as a key grievance.

The proposed bill would allow Foreign Minister Marise Payne to scrap agreements with foreign powers struck by universities and sub-national governments — including Victoria's contentious Belt and Road Initiative deal with Beijing.

The Morrison government has rejected a proposed crossbench amendment that would subject any decisions made by the foreign minister under the new laws to judicial oversight.
Which has thrilled the CCP no end, at The Global Times:
"As China-Australia relations began to spiral downward this year, co-operation between China and Victoria on the BRI has embarrassed the Australian federal government. Victoria, therefore, has become a target of the federal government."

"The fact that the legislation could be passed in the parliament shows that anti-China forces in Australian political circles are gaining the momentum. Political prejudices are coming first, overwhelming their consideration for actual interests."
The Australian people will not be as generous as ScoMo:
Finally, in a most welcome twist, the US sent an unequivocal message to both China and Australia:
Australia will receive more port visits from United States Navy ships following the Trump administration's decision to re-establish the nation's 1st Fleet as an expeditionary force in the Indo-Pacific.

Analysts said the announcement, which effectively "locks in" an incoming Biden administration, will send a message to China that "they aren't going to have it all their own way" in the region.

US Navy Secretary Kenneth Braithwaite said the fleet, which was disbanded in 1973, would be re-raised to patrol the waters of Southeast Asia, the Western Pacific and the Indian Ocean.

The fleet will report to US Indo-Pacific Command in Hawaii and include the Straits of Malacca – which a quarter of the world's oil passes through – in its area of operations.

The head of the ANU's Strategic and Defence Studies Centre, Brendan Sargeant, said the fleet would be a check on Chinese expansion and coercion in the region.

"It will strengthen the American presence in the region and in that sense, be a force for stability," Professor Sargeant told The Australian.

"It will send a big message to China that they aren't going to have it all their own way."

He said the announcement was a response to China and its "increasingly expansionist and assertive tendencies".

"It's also an attempt to give expression to rhetoric coming out of Washington that the Indo-Pacific is important, and that they're not leaving," Professor Sargeant said.

…"In order to improve our posture in the Indo-Pacific we will reconstitute the 1st Fleet, assigning it primary responsibility for the Indo and South Asian region as an expeditionary fleet," Mr Braithwaite told the US Senate's Armed Services Committee.

"This will reassure our partners and allies of our presence and commitment to this region while ensuring any potential adversary knows we are committed to global presence, to ensure rule of law and freedom of the seas."
A few days ago I was worried that the US was too busy with itself to support the alliance network. While this Ist Fleet plan has no doubt been in the works, the US has proved my concerns groundless.
The 1st Fleet is a permanent plug in China's most critical commodity supply pipeline, including iron ore shipping routes. There are two messages here loud and clear.
A new carrier group sailing straight down wolf warrior throats is a direct warning to China to shut it unless it wants to derail its globalisation entirely.
Second, any CCP interests in Australia that think they can ship dirt to China without the goodwill of the US should take an icy cold shower.
As Mao once said, when the enemy advances, retreat.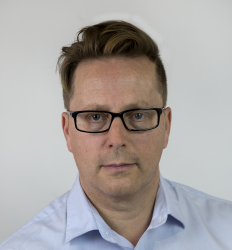 Latest posts by David Llewellyn-Smith
(see all)