CCP-captured Labor is speaking with forked tongue again. Via Domain:
Opposition foreign affairs spokeswoman Penny Wong wants sensible discussion between the federal and Victorian governments over the state's Belt and Road deal with China, but stopped short of saying the agreement should be terminated amid rising tensions between Australia and China.

On Monday, final amendments to the government's Foreign Relations Bill are expected to be passed in the Senate with Labor's support. The new laws will give the federal government sweeping powers to veto any agreements states, territories, local governments or universities make with foreign powers if they contradict Australia's national interest.

"I think [the federal government] should try and resolve this in a way that respects engagement with the state government and that recognises that China will observe how this is handled carefully," Senator Wong said on ABC's Insiders on Sunday morning.
Rubbish. Tear it up. To wit:
Given the volatility between Canberra and Beijing at the moment, sources say it is unlikely the government will move quickly to veto any arrangements with China, especially Mr Andrews' BRI deal. China has already indicated through its media mouthpiece the Global Times that such a move would further exacerbate tensions.
Rip it up in the public square then. Anything we can do to upset Beijing is a plus for the national interest if it drives the wedge between Australia and the CCP deeper. We are not friends. We are frenemies at best on the road to enemies unless the CCP wises up, as the 14 conditions make abundantly clear:

In fact, why stop there? There's another empty document that is due for review over December that we can torch. Andrew Robb's empty China FTA. Via the disgraced man himself:
When dealing with China we must remember "face" for our Chinese friends but also "face" for ourselves – these two aspects are often inseparable.

This should be top of mind, and applied to all our efforts.

What efforts? How about inviting China (and the United States for that matter) to be a part of the Trans Pacific Partnership. Work with them in an official capacity to improve global institutions such as the World Trade Organisation. Be a partner with China in dealing with the West.
No, we shouldn't remember "face", except our own. Mr Robb didn't give two hoots about that when he instantly migrated from negotiating a China FTA clearly not worth the paper it is written on to aiding the lease of the strategic Darwin port to CCP-aligned interests against his own ministerial code of conduct, not to mention national interest. We all know where his face has been and it ain't pretty.
Peter Jennings of ASPI has a much better idea:
Australia has a brilliant opportunity to shape Joe Biden's strategy for the Indo-Pacific in a way that will secure a major increase in American military power in the region. This will be a test of the Morrison government's agility to move quickly to secure an advantage.

The US Navy plans to re-establish "an agile, mobile at sea command" known as the 1st Fleet, focused on Southeast Asia and the Indian Ocean region.

Characteristically, the Trump administration seems not to have raised the idea with Australia or indeed Singapore, mooted as the potential land-based headquarters of the Fleet, but don't write this off as a last-minute Trump flash in the pan.

The US has long realised it needs to lift its naval presence in the Indian Ocean. When Australia negotiated the US Marine Corps "rotational presence" operating out of Darwin, the plan agreed with Barack Obama in 2010 was ultimately to locate some major US warships at the Australian Navy base, HMAS Stirling, near Fremantle.

That trail went dry for some years because our own Defence Department has never met an opportunity it could not squander by prevaricating. It is time to restart this conversation. We should propose to Biden that elements of the US 1st Fleet should operate out of Stirling in WA and from the Port of Darwin. If Singapore is reluctant to host a land-based headquarters, then we should offer to be the host.

…Make no mistake that there is substantial deterrence value for us to have the US Navy and Marines on our shores, working with our military. Any country looking to do us harm would have to factor the US presence into calculations. Moreover, we could aim to have some vessels arrive in 2021 — contrast that to the decade and a half we will wait for our new submarines to be launched.

Readers will quickly point out that Washington won't be thrilled to base ships at the Port of Darwin, leased to a Chinese company in 2015 for 99 years. The idiocy of that blunder continues to get in the way of urgent strategic business.

The government has the power to take the ownership back and it should now work with the Biden administration to make the Port of Darwin and HMAS Stirling the military and strategic hubs they need to be.
Marvelous!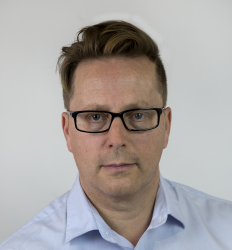 Latest posts by David Llewellyn-Smith
(see all)