The latest 538 polls have the US Georgia senate runoff vote tightening:

My thoughts on this are pretty grave. If the Dems win then the shackles come off for stimulus, corrective class policies of higher wages, capital gains and corporate taxes. This will aid the party to bed down the swing in the mid-west "blue wall" that is critical to Democratic power. It would make an eight-year term in the White House more likely.
If they lose then the opposite is true. With a newly-minted autocratic Republican Party running interference of everything then blaming the Biden Administration for the failures. That's a scenario in which a twice as mad Donald Trump could be resurgent.
At 80 years old, he may still have a shot. But at 84 years old he's cooked and GOP bastardry with him as the Dems stack everything in sight for eight years.
That is the outcome that the world, and Australia in particular, needs. The Trump Administration did a great job of correcting propaganda-driven views of China's "peaceful rise". That's something we should all be grateful for.
But with the contest now genuinely afoot, a mad US Government, peopled by conspiracy theorists, white supremacists and loons of all stripe, is not as reliable as the solid institutions that will support democracies of the world in the fight to come.
The good people of Georgia can save the world a whole lot of trouble.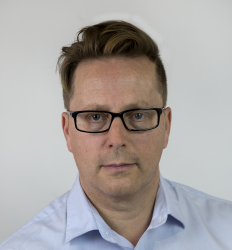 Latest posts by David Llewellyn-Smith
(see all)