Two week's sure is a long time in the world of COVID.
Less than a fortnight ago, NSW Premier Gladys Berejiklian lodged a plan with the federal government to use one third of the state's 3,000 hotel quarantine places to import international students.
The education lobby quickly jumped on the announcement, once again demanding Australia open its border to facilitate the speedy return of international students.
Fast forward to today. NSW's quarantine system has experienced a major breach, as of last night there were 72 active COVID-19 infections across the state (a number that will grow today), Sydney's northern beaches region has been placed into lockdown (with further restrictions likely), and states and territories are implementing hard border restrictions with Greater Sydney.
Surely the recent outbreaks across Melbourne, Adelaide and now Sydney – all arising from quarantine breaches – highlights why Australia must not open its international border to students or migrants?
The risks are far too great.
The education lobby are displaying classic moral hazard behaviour, as they have throughout the pandemic.
The industry stands to privatise the financial benefits from international students' return, while the costs and risks are borne by taxpayers and the general community. It's a classic heads I win, tails you lose arrangement developed by the industry for the industry.
Any quarantine capacity must be reserved for returning Australians only. And even then, the risks must be more closely managed.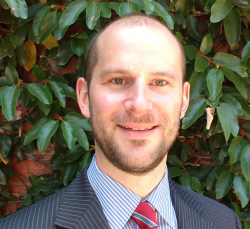 Latest posts by Unconventional Economist
(see all)