As we know, ScoMo's vaccine choice is a little bit dodgy:
Goodness.

The Director of Government Affairs at Scott Morrison's suddenly favourite new drug company AstraZeneca is former federal govt lobbyist Kieran Schneemann.

He's also a former Chief of Staff in the Liberal party.

Not that there's anything wrong with that at all.

— RonniSalt (@RonniSalt) August 19, 2020
I'm sure Scott Morrison forgot to mention it today.

It seems AstraZeneca have an interesting history in government contracting related offences

Since 2000, they've paid out over USD $543 million in fines.

Not that there's anything wrong with that.

(thx @FutureGhost14 for tip) pic.twitter.com/GP4Jw91nD4

— RonniSalt (@RonniSalt) August 19, 2020
It seems Scott Morrison forgot to mention AstraZeneca's vast corporate rap sheet when his government recently exempted them from covid-19 vaccine liability

From illegal marketing to product safety, tax avoidance & price gouging – it seems AstraZeneca has been there & done that
. pic.twitter.com/30HXJnO9Ou

— RonniSalt (@RonniSalt) August 19, 2020
then AZ released some dodgy results a few weeks back:
Today the vaccine dodgening gets wore still, at Bloomie:
A vaccine from the University of Oxford and AstraZeneca Plc shows only a limited ability to stop transmission of the coronavirus despite preventing Covid-19 illness in a majority of those who are infected.

As promising vaccine data keeps rolling in, one of the central unanswered questions has been whether inoculations can not only stop people from getting sick but also slow the spread of the virus, a key element for reopening economies.

Oxford and Astra are the first vaccine developers to unveil data on asymptomatic infection rates in people who received their shot. Overall, it reduced such transmissions by 27% in a large study, according to peer-reviewed results published in the Lancet medical journal on Tuesday.

That's well below the vaccine's 70% effectiveness at preventing symptomatic Covid-19 cases overall, though even those results are clouded by questions over its benefits in older recipients.
In short, just forcing travelers to get the shot won't do squat.  You will need to be shot up with ScoMo's dodgy vaccine as well.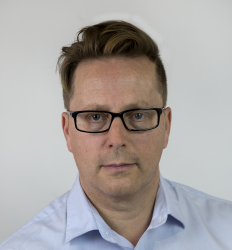 Latest posts by David Llewellyn-Smith
(see all)