More Chinese abuse today:
China has suspended the importation of more Australian beef, this time from Meramist Pty Ltd, the sixth supplier to face such a move in a country that is one of China's main meat suppliers.

China made the decision on Monday but did not provide a reason.
We know the reason. Topping the freedom-hating steaming pile again is The Guardian:
Australia would be shooting itself in the foot if it tried to untangle itself from economic reliance on China, politicians from both major parties have declared, while warning there is no end in sight to the turbulence in the relationship.

Labor MP Tim Watts cautioned on Tuesday that economic decoupling from China – an idea that is advanced by some of the most hawkish politicians in Canberra – would be "an unprecedented act of national self-sabotage".

His Liberal colleague, the former diplomat Dave Sharma, agreed that wholesale decoupling was not a serious proposition, because China was deeply integrated into the global economy and because Australia had been a "massive beneficiary" of its growth and industrialisation.

Both MPs were to outline their views about how Australia should manage its increasingly challenging relationship with China at an event organised by the China Matters thinktank at parliament house on Tuesday morning.

But in a pair of papers published by China Matters in advance of the event, Sharma warned against any "descent into McCarthyism", saying Australian public debate must be sophisticated enough to allow an exchange of views without people's patriotism being called into question.
Stop it right there. Check out the line-up. Labor MP ipso facto CCP sell-out. Dave Sharma, former diplomat, ipso facto CCP sell-out. China Matters, the pro-China think tank, ipso facto CCP sell-out.
No, we don't want McCarthyism which is simply pointing the bone of disgrace without evidence. But we do need to point out the disturbing lack of faith these tosspots have in our own system. Not to mention their conflicts of interest.
Declaring "McCarthyism" is not an argument, it is an intellectually lazy label that, ironically, shares a lack of evidence with McCarthyism.
Which of the 14 conditions of a rosy Chinese relationship do Sharma and Watts and China Matters agree with? It's a pointless question because if you agree with one then you agree with all because you also agree that we should compromise and that will only egg on the CCP bullying until we can say no to nothing.

What I find so very disappointing about these appeasers is that somehow they have privileged Chinese exports above Australian liberal democracy and freedom.  Do they really believe that Chinese exports made us what we are today? That it was Chinese exports that make Australia a market economy? An innovator? A creator of wealth? A free society that has made its way to riches in a tough and competitive world? Were they born yesterday?
Rubbish. We've actually let the great Chinese bribe prevent that. We've let reform drop and become lazy and soft. The entire China exports, immigration ponzi of the last twenty years has damaged Australian prosperity over the long run not increased it.
This is particularly stupid of Sharma who is supposed to sit on the liberal side of politics. He should consider joining Labor.
A much better take comes from Peter Hartcher:
The good news is that this is surmountable. There are two quick case studies. First, plucky Taiwan. It has the same population size as Australia. And it has the same degree of export dependency on China, about 40 per cent pre-pandemic. The US sells Taiwan weaponry but is not a treaty ally.

Beijing has been bullying Taiwan for decades, threatening to invade, imposing trade sanctions, pressing countries worldwide to cut it off. Last year Xi Jinping cut off China's tourism traffic to Taiwan, threatened to invade (again) and then interfered in Taiwan's January election. All this was an effort to remove Taiwan's pro-independence leader, President Tsai Ing-wen.

Did Taiwan yield? Of course not. Xi's intimidation, coercion and interference backfired and Tsai Ing-wen was re-elected with a slightly increased share of the vote. "Democratic Taiwan and our democratically elected government will not concede to threats and intimidation," she said. And Taiwan's longstanding wariness of China helped it to detect and defeat the COVID-19 outbreak with just seven dead.

Second, Australia. When Britain dumped Australia to join the European Common Market in 1973, it was a bitter betrayal. London switched all its trade preferences away from Australia and towards Europe. The economic effects were a real shock. Australian apple exports fell by 90 per cent, butter by 70, for instance.

Did Australia collapse? Of course not. It turned out to be a galvanising shock that energised Australia to engage Asia. Whatever trade embargoes Xi imposes on Australia now, we should look to 1973 and remember that we've done it before.
And for much less pressing reasons. We will be fine with decoupling as:
commodities are shipped elsewhere anyway;
Asia and India beckon as the customers of the future;
we do earn our keep via reform and better economic management instead of the easy Chinese bribe.
Indeed, the less China that there is the finer Australia shall be.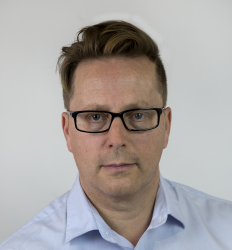 Latest posts by David Llewellyn-Smith
(see all)