Yawn. Via News:
China is Australia's most important partner when it comes to imports, with Aussies snapping up a staggering $71.3 billion worth of goods and services from China in 2017/18 – the equivalent of 18 per cent of Australia's total imports and covering everything from telecom equipment to computers, furniture, toys and sporting goods.

It is also estimated that a total trade war with China would cost Australia 6 per cent of GDP, according to a recent piece in The Conversation by University of Western Australia Winthrop professor of economics Rod Tyers and Australian National University senior lecturer in economics Yixiao Zhou.

The academics explain that if the relationship were to break down completely and bring an end to imports and exports going both ways, the loss of Chinese exports to Australia would be catastrophic to us, but would be "mosquito bites by comparison" to China.
Sure, if, suddenly, an asteroid landed on China and all trade ceased it would be rather a shock. And?
That is not on anybody's radar. This is straw man argument designed to terrify rather than inform. Even if things get really bad, most of our commodities will be shipped anyway. Our imports would shift to other cheap Asian supply chains. Relax.
There was more terrible reporting:
Meanwhile, a recent Daily Mail article argued a full trade war with China would cause the price of everyday consumer goods to double, although Professor Jane Golley, the director of ANU's Centre on China in the World, told news.com.au it was hard to predict potential price hikes and economic impacts.

"People keep asking me what the cost would be if this trade war was to continue to escalate, and the reality is no one seems to know – that's the biggest problem," Prof Golley said.

"Surely someone in government is doing the modelling to understand what the economic costs would be, but at this stage the focus is so much on the security costs of engaging with China that the economic damage of not engaging is being overlooked.

"It's guesswork, but I heard (Australian economist) Geoff Raby recently point out that Chinese exports account for one-tenth of our GDP – so roughly, does that mean one in 10 jobs as well?
In short, a boobs-laden tabloid reports that another boobs-laden tabloid reported that a notoriously pro-China professor with no idea about economics had heard on the ABC that a Chinese coal lobbyist declared decoupling a disaster. Give that woman a Walkley!
No, it does not mean 1 in 10 jobs will go. The vast majority of our Chinese exports are commodities which are fungible and will go out to other markets. There will be a period of adjustment for prices and volumes but it will be fine. As for the jobs, commodities are very capital intensive so even if all exports suddenly stopped the direct job losses would small. The larger hit would to national income and the budget which would hit jobs more broadly. But this is just black fantasy. Among other things, China can't cut iron ore and each ratchet up creates more losers at home.
As well, if whatever bullying China dishes out does amount to macroeconomic damage then the Australian dollar will tumble, we'll restructure to other markets and, again, we'll be fine in due course. There are always job losses and gains in rising and falling sectors. This would no different.
Keep calm and goodbye China!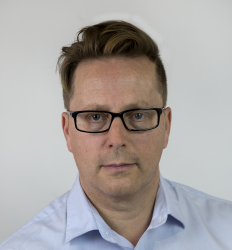 Latest posts by David Llewellyn-Smith
(see all)