Kevin07 on ABC last night:
Apparently, if I represent Kevin07 as kowtowing to Beijing, I work for the Murdoch Press. Only I don't and I will still condemn his recommended kowtow which is to:
encourage and follow a Biden Administration into better China relations;
to build coalitions against Chinese trade aggression, and
agree with Bejing to bury discussion of all disagreements.
The ABC seems to agree wholeheartedly with these steps, constantly highlighting the need for Australian trade to China to be restored when, in fact, our businesses should simply be moving on to other markets. The example provided by Leigh Sales of a wine exporter 95% dependent on China should, frankly, suffer for letting such market concentration transpire in his business.
Of Kevin07's three steps only one makes sense. Coalition building, absolutely.
But we should not be encouraging the Biden Administration to make friends with China nor riding its coattails into a resumption of trade with our points of substantial difference buried from public view.
That is simply a return to the pre-2017 formula that was self-evidently unsustainable because:
it resulted in mass bribery of Aussie elites, especially the ALP;
it removes the sunlight that has exposed this to the Aussie public, a self-evidently stupid idea, and
it allows China to resume its ongoing purchase of Australian institutions via investment and mass immigration.
The facts of the matter are these. Before 2011 and Xi Jinping, selling dirt to a liberalising China made national interest sense for Australia. After 2011 and Xi Jinping, selling Australia's services economy and politics to an illberalising China makes no national interest sense.
In short, Kevin07 has it completely backwards. The problem is not with how we address the issues, it is with the incompatible underlying interests. It's taken a while for the broken structure to manifest but now it has there is no going back. There is no relationship to have on current terms, we need to accept it, and to move on economically.
If you're wondering how it is that Labor has managed to so fuck up its China position that it is now daily committing a kind of rhetorical treason, such that it is entirely unelectable for however long it persists, then the unreason of Kevin07 is a good place to start.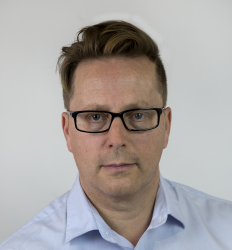 Latest posts by David Llewellyn-Smith
(see all)