The Australian's Judith Sloan notes today that the higher education sector has expressed much angst about the fall in overseas student numbers as a result of border restrictions caused by COVID-19 and the impact this is having on higher education and the economy in general.
However, while there may be positives associated with international students, there are also negatives, including the lack of language proficiency on the part of many overseas students. There is also a perception that many of the students who come to Australia are more interested in achieving permanent residency than getting an education, and Sloan believes it's time the federal and state governments "came clean" on the role that international students should play in Australia's education system:
International student numbers had been growing at an extraordinary pace prior to the onset of COVID-19…

That there have been negatives as well as positives associated with this rapid growth is a point too rarely conceded by senior managers in the education sector. In particular, the lack of language proficiency on the part of too many overseas students needs to recognised. The potential for domestic students to lose out due to large numbers of international students — contrived group assignments and lower standards being two examples — should also be acknowledged.

There is also the dubious figure of about $40bn of "exports" associated with international students, a figure often quoted by education lobbyists…

The reality is quite different. About $17bn of the total figure are tuition fees, with the remaining being international students' living expenses while living in Australia. But, given that many international students work while in Australia, particularly to cover living expenses, and are paid in Australian dollars, it is a conceptual mistake to equate the $40bn as being export income.

We know the majority of students from India and Nepal — there has been strong growth in their numbers in recent years — work while in Australia. We also know international student workers are more likely to be exploited than young Australian citizens, in part because of their strong need to work as well as the restrictions on their work patterns arising from visa conditions.

The lobbyists continue to press the case for establishing facilitated paths of entry for international students in early 2021. This push has seemingly been met with some sympathy by state governments… This latter point is unlikely to generate much sympathy here if international students are seen to be more interested in securing permanent residence than being educated.

It's time federal and state governments came clean about the role international students should play in our education systems. Most people accept there are benefits of having a small proportion of language-proficient students from a range of countries at our schools, colleges and universities. But the open slather of the years prior to COVID-19 should not be repeated.
Too right.
The whole education industry has been corrupted and centred on maximising revenue and fattening administrator pay packets over teaching quality. It has shifted from higher learning to higher earning.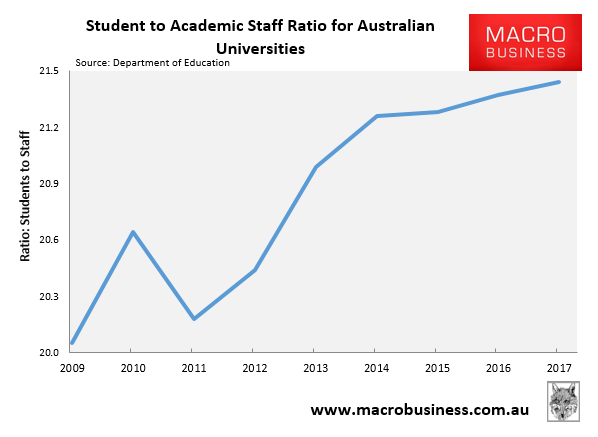 While senior administrators earn fat paychecks, entry and teaching standards have been gutted to accommodate international students, cheating by these students is rife, Chinese influence runs rampant, free speech has been gutted, and universities' casualised workforce are underpaid and bullied into passing low performing foreign students.
Meanwhile, domestic students have also been forced to carry Non-English Speaking Backgrounds (NESB) students through their courses via group assignments. These group assignments pair local students with international students, often resulting in domestic students doing most of the work, effectively becoming unpaid tutors, and cross-subsidising the marks of international students.
The whole education industry has morphed into an immigration scam, with universities acting more like migration agents than educators.
The education industry's behaviour during the COVID-19 pandemic has also been deplorable, displaying classic moral hazard behaviour throughout.
In February, the industry lobbied the federal government to lift its travel ban on China. Then it paid for Chinese students to circumvent travel bans by travelling into Australia via third countries like Thailand and Dubai, in turn helping to spread the virus. They lobbied hard for students to jump the arrival queue via oxymoronic 'safe corridors' hotel quarantine. Now they are lobbying for Australia to stress its hotel quarantine system to allow students to return before actual Australians.
Running low-quality degree factories was never in the national interest. The federal government should order a royal commission into the whole stinking university edifice.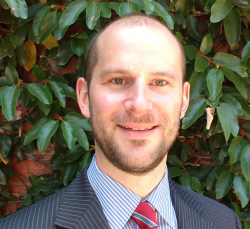 Latest posts by Unconventional Economist
(see all)