Only a month ago, Australia's universities and international education lobby groups were demanding Australia lift its travel ban on China. For example:
The head of Australia's peak foreign student body [the Council of International Students Australia]… Ahmed Ademoglu, who represents 700,000 international tertiary students in Australia, said they felt "exploited" and would discourage future students from enrolling here.

International students were aggrieved in particular by the detention of Chinese students in Australian airports and the block on Chinese student visas since the travel ban was introduced on February 1, according to Mr Ademoglu…

…it's estimated the higher education sector could lose between $6 billion and $8 billion if Chinese students do not enrol for semester one. About 100,000 students remain stranded overseas.

Phil Honeywood, chair of the reputation taskforce appointed by Mr Tehan to manage the impact of coronavirus on the education sector, said he also raised concerns over the blocked visas on Wednesday.

"If you've got the opportunity to study in rival countries such as Canada and the UK, students will be more inclined to go there if the message is you can't get your visa approved in the meantime," Mr Honeywood said…

Eunice, a Chinese nursing student at Australian Catholic University in Melbourne, said she found the China-wide travel ban, which will likely be extended beyond the start of semester, to be overzealous.

"I understand the Prime Minister wants to protect the residents in Australia. But there are many better ways to deal with the situation. And the Australian government chose the worst way"…
Here's another classic:
Another international student, who wanted to be known as Ray, is currently quarantined at home in Beijing.

She is angry with the Australian Government and says the travel ban is a "poorly thought out knee-jerk reaction to follow the US"…

Chinese international students have also begun a change.org petition which demands the travel ban be overturned and describes it as "rash and reckless". As of Monday morning the petition had attracted more than 11,000 signatures…

Meanwhile, the travel ban has contributed to a sense of racism against the Chinese-Australian community.

Australian health authorities have advised travellers arriving in Australia from China after February 1 stay at home for at least 14 days from their departure date.
The National Union of Students similarly demanded the Morrison Government immediately revoke its China travel ban:
The National Union of Students has called for the travel ban to be lifted immediately, saying it was a "heavy handed, inconsistent and discriminatory decision" that had "disproportionately affected" international students…

"The travel ban has created a situation of uncertainty, which has heightened stress and anxiety with students," Willmott said.

"Things like their education, visa, housing and work are all affected by this travel ban and the longer it is in place the more this uncertainty grows. There are obviously already issues with international student mental health and isolation, so this situation is just exacerbating these issues."
As did the largest provider of student accommodation, Scape:
Scape executive chairman Craig Carracher said he hoped the federal government would "balance the chief medical officer's advice with economic reality" and go ahead and "open the borders, with strict rules"…

About 85 per cent of its portfolio is booked. Around a quarter of those bookings are yet to arrive, mostly due to the travel ban…

Scape generates about $1 million a week in rents across its portfolio. Were the ban to extend into March, those students would most likely not take up those rooms.
In lobbying to lift the travel ban, some commentators cited that competitor nations like Canada and the UK had not taking such drastic measures:
Britain and Canada, both key competitors to Australia in the international student industry, have adopted far less stringent travel restrictions against the corona­virus, potentially giving them an advantage in attracting international students.

Neither country has closed its borders to people from China…

Canadian health officials have gauged the risk to the public as low…
Now, that argument has fallen by the wayside with Canada yesterday announcing that it too will ban entry to most non-citizens and non-residents:
Canada will bar entry to most non-citizens and non-permanent residents, Prime Minister Justin Trudeau said on Monday. A"significant step" he said aims to stem the spread of the novel coronavirus.

Speaking from self-isolation outside his residence in Ottawa, the capital, Trudeau said his government was acting on the advice of public health officials…
Professor Salvatore Babones was among the first to ridicule the universities' demands to lift Australia's travel ban, claiming they were exhibiting classic 'moral hazard' behaviour:
The coronavirus epidemic, and the travel bans it prompted, threaten to derail that particular gravy train. So it comes as no surprise that university vice-chancellors have lobbied aggressively to have Australia's travel ban lifted for Chinese students. This, despite the fact that most have prohibited their own staff and students from travelling to China — or even to Hong Kong. And despite the fact that university studies have been suspended in China and Hong Kong themselves.

How can it be that Hong Kong and Australian vice-chancellors have come to such radically different evaluations of their ability to safely manage coronavirus exposure? In another two words: moral hazard.

Moral hazard is the expectation that organisations (and their leaders) will reap the rewards of their successes while others will bear the burdens of their failures. If the government lifts its travel ban and 100,000 Chinese students fly into Australia, university revenues will continue the robust growth that has propelled Australia up the international rankings.

But if those students introduce coronavirus into the general population, Medicare — which means taxpayers — will pick up the bill.
Thank goodness the Morrison Government did not cede to the education sector's pressure to lift the travel ban. Otherwise we could have an even bigger virus threat on our hands.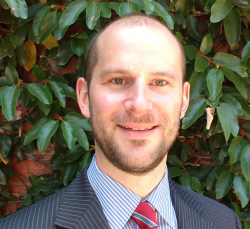 Latest posts by Leith van Onselen
(see all)