Via Goldman:
Focus is likely to intensify further on Georgia's two Senate runoff elections, which will determine control of the Senate. We look here at the implications for key assets of a shift from the current Republican Senate majority to Democratic control of the Senate, using the same cross-asset approach that we have used to think about the presidential election and vaccine news.

Changes to the fiscal and corporate tax outlook are the two main implications of a Democratic Senate majority that the market is likely to focus on. Our main results suggest that in the event that Democrats win control, equities, USTreasury yields, and breakevens are generally likely to move higher. The Dollar is likely to depreciate, especially against US-centric and oil-sensitive currencies,while oil is likely to move higher, and gold lower. If a larger-than-expected fiscal package is negotiated ahead of the elections, the pro-cyclical part of this shift could come earlier, leaving the focus on the election more firmly on taxesbeyond that point.

Our estimates suggest that the largest potential shifts relative to implied volatility from a move to Democratic Senate control currently come from European equities and the Russell 2000, from 10y UST yields and from MXN,CAD, and KRW within the FX universe, and from oil. The risk that markets focus more on tax implications or the prospect of higher rates means, however,that we would lean towards the Treasury and FX markets for implementations than our central predictions imply.
I disagree on a couple of points:
Gold has reacted positively to every stimulus announcement on inflation fears. It would spike along with other commodities.
DXY would tumble and AUD go through the roof.
Yields will also spike at the long end putting a rocket under value-rotation for stocks.  Growth stocks will bust exacerbated by corporate tax hikes. The net result may be a lower stock market as the value rotation turns violent.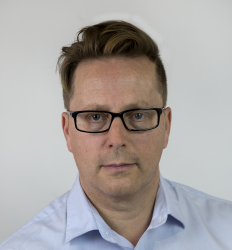 Latest posts by David Llewellyn-Smith
(see all)