Clearly Hugh White thinks he is losing the China debate, which is true, except at the treasonous ABC. So, he's changed his arguments. Until now, Hugh has followed a basic line of reasoning:
China will grow faster than the US forever.
That will give it a much larger economy in due course.
Which will translate directly into military superiority.
When the US loses the war over Taiwan it will slink away and leave Asia for China to dominate.
Therefore Australia must kowtow now.
Yesterday, at the AFR, he subtly shifted to the following:
Throughout 2020, as our relationship with China collapsed and our economic opportunities evaporated, Canberra has clung to a homely analogy. Beijing is just a schoolyard bully, and if we stand up to them they will soon slink away.

…Instead of backing down, Beijing has week after week relentlessly escalated the pressure both diplomatically and economically, and there is no reason to expect this to stop.

We are being steadily squeezed out of the market which has powered our prosperity for decades, and which offers by far the best prospects in the years ahead. As a result our economy may never be the same again. So we need to find a better way to understand what is happening.

First, we should recognise that this is new. China has never treated a country this way before.

…nothing Canberra has done this year would have provoked such stern punishment in the past, so we need to ask why Beijing has responded so harshly now.

…In America the idea of deep disengagement from the Chinese economy has moved from a fringe fantasy to the policy mainstream, fuelled both by escalating strategic rivalry and good old-fashioned protectionism.

…In response, China is developing a whole new model for the way its economy interacts with the rest of the world, as part of a bold rethink of its entire economic system. Under the ungainly banner of "dual circulation", China is once again redefining the relationship between the party-state and the market, and between its domestic economy and the rest of the world.

Its aim is to drive growth in a more hostile world while preserving the authority of the Communist Party.

…It seems that another part of Beijing's response is to change the way it deals with other countries. In a world which is more bifurcated, economically and strategically, it wants to confront others with a simple choice: are you with us or against us? This is where we come in.

…It would be prudent to expect that China's new model will succeed and that its economy will keep growing richer and stronger over the years ahead.

And if it does, then few countries in Asia, or in Europe for that matter, will turn their back on China. In the new tug of war with today's America, China carries more weight.
So, the new argument runs:
We did nothing (enough )wrong.
China changed because the US changed.
China will succeed. Our economy will fail.
Other countries will be scared into the CCP embrace.
The problem with Hugh's original argument is that he has no grasp of macro or development economics. It's the same problem with this argument.
China's development path is very well understood (other than by Hugh White). It has traversed the catch-up growth period of high investment into cheap labour exports and broader modernisation of infrastructure. It is has passed the "Lewis turning point" where wages start to rise and hollow out basic exports plus it runs our of easy, high yielding modernisation projects such that the associated debt starts to bog down growth.
Successful modernising economies like Japan and Korea next took the leap to higher-value-added production to drive further productivity and income gains to rebalance growth to domestic consumption. But that can't happen in China because:
it demands full market liberalisation to govern capital allocation;
it makes the private sector ever more powerful, and
it means significantly slower growth and higher unemployment for restive hands.
The CCP can do none of these things without jeopardising its future so instead it is:
aiming to centrally plan capital allocation into technology which will only half succeed, partly owing to lack of competition to drive innovation and partly foreign IP blockades;
pushing the old investment model too far to keep growth high which will slowly sink the economy into a debt burden so large that it will struggle to grow at all especially as demographics fail, and
turning hostile externally to drive nationalism at home in place of prosperity for CCP legitimacy.
In short, China is headed directly for what is known as the "middle-income trap". The vital corollary is that as its great catch-up growth story winds down, China has turned hostile to Australia (and the world) out of weakness not strength.  This is the paradox of China over the coming decades. It will grow economically weaker as it grows militarily stronger. There's an equilibrium point in that convergence that means it will be a great power in North Asia but is well and truly containable to the South China Sea so long as everybody else keeps their head and does not give in to the great CCP bluff the way that Hugh White has.
As for Hugh's other drivel:
"our economy may never be the same again". Come now, this kindergarten stuff. Economies have swings and roundabouts. When one thing falls other things compensate. If we'd never had China then we'd have had a whole bunch of other stuff which may well have made us better off. Such as reform policies, exports to other nations, a lower AUD structrure,  sustained industrial production etc. We decoupled from the UK and Japan. We can do it with China.
While we're on the subject of supposition, what is this stuff about the Government assuming "Beijing is just a schoolyard bully, and if we stand up to them they will soon slink away." The Government has progressively defended Australian sovereignty as it has been violated which is the only thing any sane government would do. To give in would, of course, simply invite further punishment. Hugh's straw man is undermined by his own admission that nothing Australia has done, and by extension could do, is the driver of Chinese hostility.
As well, why does Hugh always ascribe perfect foresight to Beijing and none to Canberra? It's obvious that as more power has centralised in the hands of the dictator, and out of the hands of technocrats, that more mistakes are likely.
Finally, if China has turned structurally hostile then, sure, other nations may be too scared to cross Beijing but they will also seek to re-engage the US strategically as the counter-balancing move. That's obvious.
Hugh White has turned himself into the number one Australian exemplar of exactly what NOT TO DO when it comes to the CCP. We should all be grateful that he is so disposed to trashing himself in the national interest.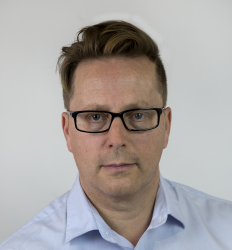 Latest posts by David Llewellyn-Smith
(see all)