Reuters has posted a good explainer on the new COVID strain sweeping through Britain, which has prompted some neighbouring European nations to shut trade links to prevent transmission.
The Cliff Notes summary is that this strain is far more infectious than other strains, but not more lethal. Vaccines are also thought to protect against this new strain.
ARE THE CONCERNS JUSTIFIED?

Most scientists say yes. The new variant has rapidly become the dominant strain in cases of COVID-19 in parts of southern England, and has been linked to an increase in hospitalization rates, especially in London and in the adjacent county of Kent.

While it was first seen in Britain in September, by the week of Dec. 9 in London, 62% of COVID-19 cases were due to the new variant. That compared to 28% of cases three weeks earlier…

WHY?

The main worry is that the variant is significantly more transmissible than the original strain. It has 23 mutations in its genetic code – a relatively high number of changes – and some of these are affecting its ability to spread.

Scientists say it is about 40%-70% more transmissible. The UK government said on Saturday it could increase the reproduction "R" rate by 0.4.

This means it is spreading faster in Britain, making the pandemic there yet harder to control and increasing the risk it will also spread swiftly in other countries…

WILL COVID-19 VACCINES PROTECT AGAINST THIS VARIANT?

Scientists say there's no evidence that vaccines currently being deployed in the UK – made by Pfizer and BioNtech – or other COVID-19 shots in development will not protect against this variant…

DOES THE NEW VARIANT AFFECT TESTING?

To some extent, yes.

One of the mutations in the new variant affects one of three genomic targets used by some PCR tests. This means that in those tests, that target area, or "channel", would come up negative…
Spare a thought for residents of the UK which have again been thrown into hard lockdown and face a miserable Christmas.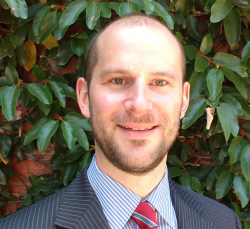 Latest posts by Unconventional Economist
(see all)