Via Sinocism:
As China-Australia Ties Worsen, Iron Ore Remains Bulletproof – Bloomberg

China has few alternatives as it seeks to stimulate its economy post Covid-19 through infrastructure investment, with Australia accounting for more than half of iron ore shipments globally. If Beijing were to try to purchase solely from non-Australian producers, at best it could get 56% of the volumes it typically imports, according to analysis by Goldman Sachs Group Inc.

"China is likely to remain reliant on Australian iron ore for the foreseeable future," said Andrew Boak, Goldman's chief economist for Australia. This reflects "the inelasticity of global supply and that China's annual import requirement far exceeds the seaborne supply" of other nations…

The total value of exports impacted by China's restrictions to date is just 0.3% of Australian gross domestic product. Yet, Goldman estimates that if Beijing took the nuclear option of banning Australian iron ore imports, that would cut GDP growth by about 2 percentage points over 12 months, widen the current account by A$40 billion ($29.7 billion), equivalent to 2% of GDP, and blow out Australia's budget deficit by A$12 billion, or 0.6% of GDP.

Question: Given the impossibility of the PRC substituting Australian iron-ore in the foreseeable future, it seems like Australia has a bit of leverage if they decide to use it skillfully?

Yicai – Chinese Steelmakers' Profit Margins Get Squeezed as Metal's Price Drops, Iron Ore Soars

The recent surge in iron ore prices has exerted a profound impact on the profits of Chinese steel mills. Some companies' margins have swerved into the red and several have begun to adjust their production lines in hopes of breaking even, Qiu Yuecheng, director of coal, steel and mineral coke research at Everbright Futures Research Institute, told Yicai Global in an interview.

For China, 'it's suspend first, ask questions later' – The Australian

Trade Minister Simon Birmingham has accused Beijing of undermining the "letter and spirit" of the China-Australia free-trade agreement and its obligations under World Trade Organisation rules amid a surge in targeted sanctions against Australian exports.

China has suspended timber logs imports from the Australian states of Tasmania and South Australia – Global Times

China has suspended imports of timber logs from the Australian states of Tasmania and South Australia as of December 3, said a statement published by General Administration of Customs of China on Monday.

Australia government gains new power to scrap foreign pacts – AP

The Australian Parliament on Tuesday gave the government power to cancel deals struck with foreign nations by lower levels of government that conflict with the national interest, despite China warning against disrupting cooperation.

An agreement signed by Australia's second-most populous state, Victoria, with Beijing's Belt and Road Initiative to build trade-related infrastructure is among 135 deals with 30 countries that the government argues need to be reviewed.

Why are Australian media outlets agitated over a GT investigative report? – Global Times

Why are these Australian media outlets so diffident and sensitive? Anyone who has carefully read the in-depth investigation will find that the word "Australia" only appears once in this about 3,000-word article. It says, "The city also imported Australian steak, Chilean cherries and Ecuadorian seafood before 2019, according to information from the website of the city's commerce bureau."

Why haven't Chile and Ecuador made such accusations against China? For Chinese people, these Australian media outlets' smears seem like guilty consciences deflecting blame. Are they trying to hide something? Their reactions have aroused more suspicion.

With a factual sentence from Wuhan's official website, certain Australian media outlets have made unfounded charges against China, trying to seize public opinion and moral high ground in the international public opinion field.

Nine Entertainment newspapers quit carrying China Watch supplement | The Guardian

Nine Entertainment has quietly dropped an arrangement with China Daily to carry an eight-page Communist party newspaper each month in the Sydney Morning Herald, the Age and the Australian Financial Review.
My favoured option for our iron ore leverage is to use it to equalise power in the trade standoff and yoke it entirely to whatever Beijing does.
What we do is simple. We apply an export tariff that ratchets up and down on a simple formula: the cost to Australia of Chinese tariffs and blockades recouped as a percentage of whatever the relative price of iron ore is that month.
So, if the CCP lifts the attack on Australian trade, it pays exactly the same amount through the iron ore tariff. If it diminishes the attack it pays less. It is directly proportional to whatever Bejing does, a mirror for its aggression if you like.
The proceeds are used to compensate affected Australian businesses.
This gives Australia a purely hands-off mechanism that has Bejing pointlessly punishing itself every time it acts out its anger. It gives Australia the high moral ground in trade terms. And it puts Australia in a position of equal power from which there is much greater incentive for China to back down on the quiet.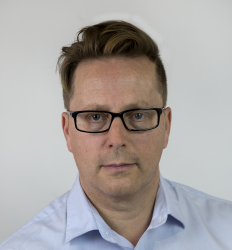 Latest posts by David Llewellyn-Smith
(see all)