Via Goldman:
This note expands our monthly forecasting vaccination model by including the major emerging markets and the ten leading global vaccine candidates.
Global vaccine supply is likely to become plentiful. Achieving the top-10developer production targets would deliver enough doses to vaccinate 85% of the world's population in 2021. Although DMs currently hold the largest supply contracts, vaccine demand is stronger in EMs.
Following some production delays and new supply agreements, we have extended our model. First, we trim developer 2021 supply projections based on the stage of a company's trial and its experience in mass production to account for potential production misses. Second, we allocate currently non-committed doses to account for likely future contracts. Third, we model slower EM distribution reflecting less experience with mass vaccination.
We still expect large shares of DM populations to be vaccinated by midyear. The point at which 50% of the population is vaccinated looks realistic in April for theUS and UK, May for Canada, June for the EU and Australia, and July for Japan.
Most large EMs should reach 50% vaccination in the second half of 2021.Russia is ahead of the pack and should get there by July, assuming priority access to Sputnik V. In light of several new contracts, Brazil should follow closely in August. China and Mexico should follow by October, with India bringing up the rear in December.
We find that DM timelines are quite resilient to broad-based production misses but more vulnerable to demand setbacks. In contrast, EMs are more vulnerable to production misses and especially to distribution bottlenecks.
We conclude with a downside scenario where three adenovirus vaccines (AstraZeneca, Johnson & Johnson, CanSino) do not succeed and demand weakens. This scenario shows slower vaccinations in Europe, Mexico, and India,which are more reliant on these developers, but also less medium-run vaccinations elsewhere due to weaker demand, especially in the US and Japan.
This analysis reinforces our baseline forecast that widespread immunization should drive a sharp pickup in both DM and EM growth next year.
That seems aggressive to me but I do expect it to be relatively successful.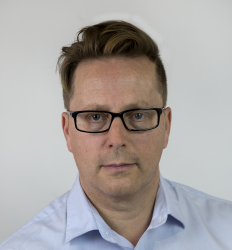 Latest posts by David Llewellyn-Smith
(see all)