A couple of pieces that investors should pay attention to. First, the pick of Aitkens, James:
"There was an enormous mistake coming out of 2009 in the form of the self inflicted European sovereign debt crisis and the lunacy of the tea party. Fiscal policy was cut off way too soon."

…Central banks have signalled that there won't be much action in short term interest rates, and that has "knee-capped the engine room of profit for a lot of macro traders."

…And so it's back to the future for macro hedge funds. George Soros and Paul Tudor Jones often used the stock market to bet on their bigger picture views.

In Aitken's view, energy stocks may be the best way to bet on the further recovery and reflation of the global economy in 2021.

…Bond and equity markets are still not positioning for a recovery. Traders have just covered cyclical and momentum shorts, but aren't yet ready to part with the tech stocks that have had such a strong run.

…And The Fed, and the Reserve Bank, have made a significant change by linking future policy to actual, not forecast, outcomes.

That, Aitken says, is "enormously dovish" with a large amount of slack still evident in labour markets.

…"It doesn't take too much imagination to think the Northern Hemisphere summer of next year is going to be an absolute boom unlike anything we have seen in years.
Here is Paul Tudor Jones:
It makes sense to me:
rebounding aggregate demand landing on huge cost cuts and efficiencies;
full bore stimulus, central bank inflation elasticity and suspended capitalism;
no inflation and no wage pressure, plus
a global inventory rebuild.
Perhaps stock markets are not as overvalued as they appear.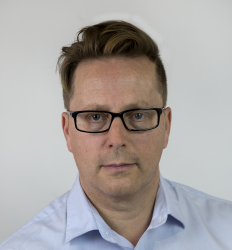 Latest posts by David Llewellyn-Smith
(see all)