A new peer-reviewed study from Simon Fraser University (SFU) shows that the "decoupling" of property prices from incomes in Metro Vancouver and to a lesser extent Toronto has been caused by "significant sums of foreign capital that have been excluded from official statistics".
In particular, Richmond, West Vancouver, the city of Vancouver and Burnaby have the highest concentration of foreign-ownership, and with it the highest housing prices and low average declared incomes:
In de-coupled housing markets, the pattern may be quite different. Wealthy households may use foreign income or wealth to purchase housing and declare relatively low incomes, as in many satellite family arrangements. For example, for recent immigrants in the federal investor immigration program, the median assessed value of single-detached houses in Vancouver was $2.55 million in 2018 (Gellatly & Morrisette, 2019). Yet, this same cohort declared an average of only around $20,000 in income in the first ten years after landing, according to a 2014 federal government study (CIC, 2014). This would imply astronomical 'individualized' house price to income ratios of around 125. If there were many such cases, then the median income of working-age households in a municipality (CSD) might not align well with the high house prices found there, as the median income figure would be held down, and the house price to income ratio in a municipality (CSD) could be very high…

To assess whether this is happening in Metro Vancouver, Figure 6 first looks at the relationship between median house prices and median working-age homeowner incomes for single-detached properties.7 As is clear, the strong relationship found in coupled housing markets does not exist here. In fact, the relationship is non-existent (R2 ¼ 0.001); if anything, slightly negative. This indicates significant levels of satellite family arrangements in particular municipalities, especially those that most disrupt the usual positive relationship: Burnaby, City of Vancouver, Richmond and West Vancouver.

As Figure 7 shows, this pattern produces extreme price to income ratios in certain municipalities, and large discrepancies between the ratios of different Metro Vancouver municipalities. Again, the four municipalities noted above stand out as being the most de-coupled…

The relationship between foreign ownership and de-coupling is very strong, and stark: the areas with the highest rates of foreign ownership are the areas with the greatest de-coupling of prices from homeowner incomes in their single-detached housing markets…

Conclusion

From 2015 until 2018 there was a stark divergence in the Canadian housing market (Gordon, 2020). While housing markets around Toronto and Vancouver experienced rapidly rising prices, other parts of the country saw only modest house price growth. This led to intense debates about housing affordability in B.C. and Ontario, but muted concern elsewhere. In the course of these debates, there were attempts to pin the blame for rising house prices on various regulations inhibiting housing supply, mostly originating from real estate industry leaders or their allies. Others, drawing on the literature around de-coupling (e.g. Ley, 2017), pointed to the role of capital flight out of China, and the ensuing speculative pressures (Gordon, 2020). While this paper is not centrally concerned with this recent experience or divergence, it does point to longstanding factors behind the unique affordability challenges faced by Toronto and Vancouver, and the role of foreign ownership in them…

Once the role of foreign ownership is documented and appreciated, the Canadian housing market begins to make better sense, and the 'puzzle' presented in the introduction is 'solved': it is not that the laws of economics have ceased to apply in the Canadian housing market, it is that the flow of significant sums of capital have been concealed from official statistics…

The use of untaxed (and undeclared) foreign income and wealth has pushed up prices, and made it harder for tax-paying buyers to compete in prized segments. If policy-makers wish to improve housing affordability for local working people, then policies to discourage or sharply curtail foreign ownership will be important (see e.g. Gordon, 2020).
Similar factors are likely at play in Sydney and Melbourne, where prices have also decoupled from the rest of the nation.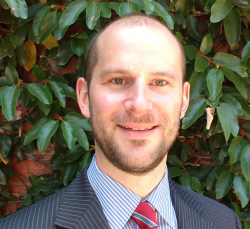 Latest posts by Unconventional Economist
(see all)