On the weekend, Labor and its vertical market media cheerleaders made it plain that they are irretrievably wedded to a stone dead Chinese engagement dogma no matter the cost. The Guardian is the top of this traitorous pile:
The former Australian prime minister Kevin Rudd has accused Scott Morrison of overhyping the significance of a new defence agreement with Japan in a manner likely to draw a strong response from China.

Rudd, in an interview with the Guardian, argued the prime minister oversold a relatively mundane logistical agreement in Tokyo, citing it as an example of the Coalition taking a "public relations eggbeater" to foreign affairs rather than considering how to prevent "avoidable problems with Beijing".

Against the backdrop of worsening tensions with China, which reached a new intensity this week over a controversial tweet from a Beijing-based official, Rudd also contended there were domestic political incentives within Morrison's Liberal party to sound "hairy-chested on China".
As the head of the Asia Society globally, Kevin07 is not objective. I've noted for years how he has skirted the tough China questions which is his notion of how to be friends with it. The problem today is that overlooking CCP aggression costs you your freedom at home in 14 very clear steps:

The ABC also came out as a CCP supporter with Laura Tingle joining Hugh White:
Among those who think it was a big mistake is eminent academic strategist Hugh White, who argues that by looking rattled and angry, the Prime Minister made his adversary China look strong and scary, which is just what the Chinese wanted.

White argues that people in Australia misunderstand who the principal audience of such actions by China actually is: other countries in Asia (and he notes that none of them have come out in support of Australia's position).

China was seeking to send an important signal to the region about how it would deal with those who spoke up against it.

There are also questions about the wisdom of the Prime Minister himself coming out so fast to respond to the tweet. As other analysts point out, would President Xi have felt compelled to personally respond to a tweet by a middle-ranking bureaucrat?

The problem for the Prime Minister is that he has found it difficult not to respond because he has made himself the principal spokesman on the relationship.

There is an undoubted element of domestic politics in his public statements on China which are supposed to play to the domestic audience: China may be his Tampa issue. The daggy dad at home/the strong powerful statesman overseas.

White also argues that there are some profound underlying problems with the Government position, too. The Prime Minister keeps insisting that Australia hasn't changed its position on China, and suggested it just wants to go back to the good old days of "win-win" that characterised the Howard era.

Except Australia has changed. Our policies have changed: witness the move through the Parliament this week of laws allowing the Federal Government to scuttle Victoria's Belt and Road Initiative agreement with China and deals between China and Australian universities.

And China has changed, too. It is now a massive power in the region.
While Stan Grant was as shocking as he was intellectually feeble:
We have lived with the reality of an oppressive China as a key partner for decades, and our democracy is still standing.

Australia is right to defend itself and we should be in no doubt that the Communist Party represents a genuine challenge, even a threat to liberal democracies.

China is seeking to expand its influence, even interference, in countries like Australia. All great powers do. None of this should be a surprise. China today is the China of yesterday — the Communist Party has not changed.

It was the same Communist Party that ordered its soldiers to massacre their own people in Tiananmen Square in 1989. The same Communist Party to whom Britain handed back Hong Kong less than decade later.

The same Party that was rewarded with hosting Olympic Games a decade after that.

It is the same Party that occupied Tibet and locked up dissidents. The Party we were happy to get into business with.

China's leader Xi Jinping is the same man we feted and applauded when he visited here in 2014. Then, he was in the midst of a purge of rivals and locking up people who challenged the Party.

Scott Morrison has sent a message to China that Australia will not be America's "deputy sheriff" and Canberra won't be making decisions based on a choice between Washington and Beijing, writes Stan Grant.

But we didn't care. Or if we did, we were prepared to look away.

Now, we are told China is an affront to our way of life — the Communist Party hates us because of who we are. Suddenly we are all Cold Warriors again, talking about containment of China's power.
So, because we misread Chinese politics for a few years we should now give up our freedoms? This is a crucial point. We are not discussing foreign policy anymore. We are discussing whether we should surrender domestic freedoms in the name of a few yuan more. China is not trying to force us out of China. It is trying to force itself into Australia.
How did it come to this at the national broadcaster? Why must I remind the ABC – a national broadcaster of a democracy – that it is not in our interests to see Aussie freedom sold to a vicious tyranny? This is the defense of our most basic interest: freedom. It is so fundamental to our humanity, prosperity, identity and our quality of life that weighing it against Chinese exports is preposterous.
Which of China's 14 demands to end Aussie democracy does The Guardian, ABC, Laura Tingle and Stan Grant endorse? Let's not stand on ceremony. Do they recommend muzzling the media and themselves? Stuffing a sock into the mouth of parliament? Increasing CCP coercion by selling everything not tied down? Capitulation to all human rights abuses including, in time, Aussie re-education camps? Given China has demanded all 14 grievances be addressed, we can only conclude that left media is on board with the entire horror show.
This is where the weekend China coverage turned from apocalyptically deluded to openly treasonous. James Laurenceson and Bob Carr appeared at the SCMP to bald-faced lie about the drivers of the Australia-China divorce. I must warn you, "Beijing Bob" is so shameless that you will need a stiff Bundy:
Writing in the latest issue of Foreign Affairs, political scientist Michael Beckley provides a dismal outlook for US international economic engagement beyond Trump: "A nationalist mood has taken hold in the United States, and for the foreseeable future, it will be the shape of things to come."
With unsentimental analysis pointing to Australia being on its economic lonesome, the perspective of the domestic business sector carries particular weight.

In June, former spy boss and defence secretary Dennis Richardson advised business leaders that, when they are slurred as unpatriotic for emphasising the value of the China trade relationship, "they should punch their accuser right on the nose … figuratively that is".

Richardson's point was that, by building these ties, these entrepreneurs were creating the prosperity that funds better schools and hospitals – not to mention 12 French-designed submarines worth US$56 billion and 72 US-made F-35s that add another US$12 billion to the defence credit card.
But if the voice of business is marginalised – as Graham Bradley, the former president of the Business Council of Australia claimed earlier this month has been the case in Canberra for at least four years – the Australian public deserve an honest appraisal of the costs rather than being spun a fable that a cavalry of "like-minded democracies" is on the way.
I've noted Laurenceson's biases many times. His favourite trick is to misrepresent Australia as isolated despite China increasingly bullying all of its neighbours and friends including Japan, Korea, India, The Philippines, Vietnam, Canada and the UK. As a result of this pattern of aggression, Asian and global nations need a strategic counterweight to Chinese economic power lest their sovereignty is swept away. It was unilateralist Donald Trump that stood in the way of that but he is gone. Far from being isolated, Australia has triggered an extraordinary response with the US relaunching its 1st Fleet into Asian waters and democracies everywhere offering moral support. Australia's China divorce won't be costless but it can be managed and is obviously in ours' and democracies' interest.
As for Bob Carr, the depths of his fall require a little history. In 2014, Carr and Laurenceson were funded into a China "think tank" at UTS by Chinese migrant billionaire Huang Xiangmo. "Think tank" turned out to be a misnomer. In truth, it was a propaganda outfit that set out explicitly to promote Chinese-Australian integration. The truth was revealed in 2017 when the same Huang Xiangmo destroyed Labor MP Sam Dastayri's career with bribes in return for positive announcements on Chinese policy. More recently Huang has been exiled from Australia in disgrace.
A cascade of similar "influence operation" debacles followed that was a part of Australia's great awakening to the shady CCP money that was distorting its political economy. Especially on the Labor side of politics but certainly not exclusively so (hello Gladys Liu and Andrew Robb). The Turnbull Government acted as it should in response by launching anti-foreign influence legislation to flush the political system of those inappropriately on the CCP payroll, such as Bob Carr and James Laurenceson.
In the SCMP interview, "Beijing Bob" actively covers up this history by declaring that Australia unilaterally pivoted hawkish on China in 2017 to get a pat on the head from the US.
This points to the underlying reality that Labor greybeards and their media cheerleaders refuse to acknowledge about today's disintegrating relationship.  The Australia/China divorce is not driven by diplomatic ruptures or communication issues but by diverging interests. For the first decade of China's "peaceful rise", the CCP followed a liberalising impulse that free societies chose to back. The decade since Xi Jinping took power has seen that reverse into an illiberal impulse that actively sought to undermine Australian democratic process in what became known locally as the "silent invasion".
It has taken a few years for the underlying divergence between free society's interests and CCP interests to manifest in an unavoidable economic and diplomatic divorce but it is now doing so at an accelerating pace. The first blow was China's illegal militarisation of the South China Sea. The rise of Donald Trump and trade wars was next. CCP influence operations and the democratic pushback was the third domino. COVID-19 was a lucky break for democracies that helped their polities recognise the evils of the CCP earlier than otherwise. With its friendly mask stripped, the CCP has entered a period of outright aggression as it seeks to quell all opposition to its dominance using economic coercion.
In short, deteriorating diplomacy and trade are the symptoms not the cause of the divergence. Interests not talk drive nations, and Australia and China are fatefully headed in opposite directions. Chris Joye makes a good fist of it:
The sharp deterioration in relations between Australia and China is regrettable but also entirely expected.

For the best part of a decade this column has asserted that China and the Western world are on a collision course for conflict. This was not a fashionable view back in 2013 when the Asian Century paradigm was in full-flight.

The probabilities of economic and military conflict have escalated under the current regime, which cannot be judged according to a rational, profit-maximising Western calculus. Rather, China's actions can only be understood through the prism of President Xi Jinping's Marxist-Leninist framework, which he describes as "socialism with Chinese characteristics".

Xi believes conflict between capitalism and Chinese socialism is inescapable, and he has been preparing for this contingency since he came to power. To properly divine our destiny, one must come to grips with the essence of the man who will exert enormous influence over the distribution of possible outcomes.
Only one alteration. The conflict is between liberal democracy and illiberal socialism.
Malcolm Turnbull and John Garnaut, the two architects of Australia's 2017 pushback against CCP meddling, were terrific as well, at Domain:
"While Trump was president with his erratic, aggressive, hyperbolic, unsettling of allies and rattling everyone's sense of stability and order – there was a great opportunity for China to be as unlike Trump as possible," says Turnbull.

"And yet the wolf warrior diplomacy seems to be trying to emulate him at the end of the day what has really changed is China's approach to the world."

Garnaut says it is not Canberra's job to cover up misbehaviour. "I think that is sometimes what is being asked," he says.

He warns that Australia has become a test case for Xi's new China and its commitment to the idea of struggle.

"There is something galvanising in the Leninist system about being able to mobilise the system against an enemy," he says. "It's this mobilisation of campaign politics and struggle as a means of achieving political unity and unity of thought. The more I see it, the more I think it will become part of our national existence."
Perhaps but for mine it's pragmatic. The CCP system cannot liberalise its economy sufficiently to take it beyond the middle-income trap for the obvious reason that doing so risks a desire for real freedom in its polity. Instead, it will slow and stagnate and lose its legitimacy with the Chinese people. It, therefore, needs a new source of legitimacy and it has chosen to create external enemies to rally nationalism behind its strong man leader. It has ever been thus with authoritarian states.
Does that provide us with some insight into what has happened to the Australian left? Does it have some latent tendency towards dictatorship that makes it vulnerable to Leninist despots? Is it so consumed by hatred of the Morrison Government that it would prefer to give Australia to the contemporary version of the Nazis? Is post-structural thought now so dominant that racial sensitivity overrules all? Is it climate change and globalism anxiety run riot? Is the left so embittered from years in opposition it lives only now for whatever Labor says, no matter how mad? Does its hatred of the Murdoch Press overwhelmed all sense and sensibility? Is it the sunk cost of an admirable history of opening China up, too unbearable to pay now it has gone wrong? Has anti-Americanism reached such plague proportions post-Trump that brains are dead? Have the policy failures of our elite overwhelmed its powers of reason? Are these people having nervous breakdowns?
I know not. All I can say for certain is this: the identity political vertical market that runs downwards from Labor through The Guardian and the ABC has decided that CCP dominance of Australia at home is no bad thing.
As such, the entire Australian left has made itself a clear and present danger to every Australian and especially our kids. A fact that all appear to have woken up to: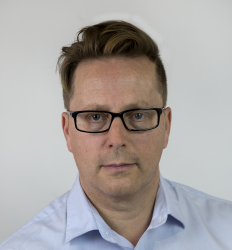 Latest posts by David Llewellyn-Smith
(see all)