Iron ore prices for December 2, 2020:

Spot out of control now. Anything is possible when this kind of hoarding cycle happens.
The Chinese iron ore inventory build has paused at 130mt. The ongoing hoarding is the number one support to prices over the next six months, adding some 80mt per annum to apparent demand: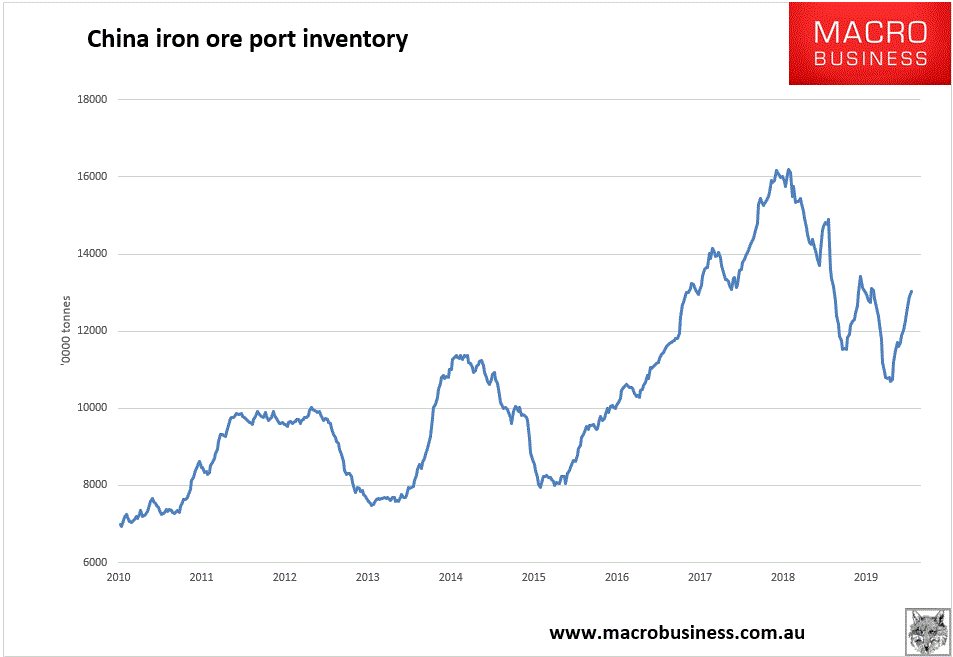 Meanwhile, Chinese steel output has started to ratchet back pretty hard. There is some contention about major mills being shut: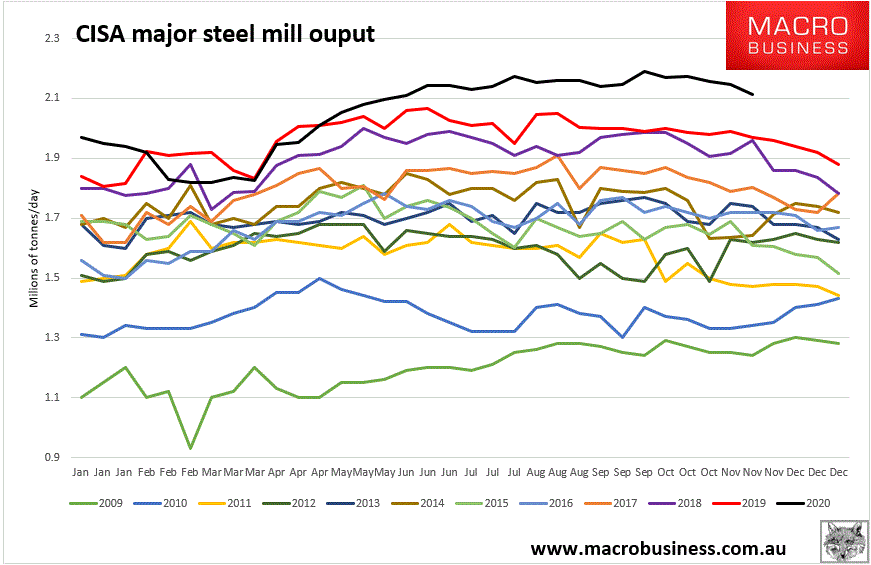 The big news is this:

Vale slashed its output forecast for this year, something I have been expecting. But it also slashed 2021 heavily from previous guidance of 350mt. It provided no details for why so I can't comment.
So, more support for higher prices over H1, 2021. But my position is finessed rather than changed. Chinese demand is going to plateau next year as its housing market stalls and the restocking pulse stops around mid-year. Vale is still bringing the volumes and it will be more than it appears because 17mt of the 31mt is in the second half and does not fully register in the annual numbers.
In short, barring any further hiccups, Vale will be producing well above its volume forecast in annualised terms in H2, 2021.
I still see iron ore strong through H1, 2021 and then down.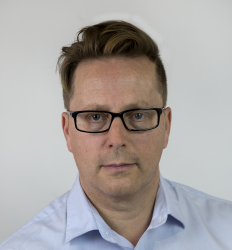 Latest posts by David Llewellyn-Smith
(see all)