Iron ore prices for December 3, 2020:

The red hot rally continued overnight. Steel is not going with it which is a standing warning. Another is this little snippet from Reuters:
Brazil's Vale trimmed its 2020 output guidance to 300 million to 305 million tonnes, from a previous target of at least 310 million tonnes.

The 2021 production forecast of 315 million to 335 million tonnes, which took into account rainy conditions and other risks, also disappointed some analysts.
That's a reference to the La Nina which may, or may not, deliver heavier than usual rains to Brazil. Even if it does, it means Vale will backload the year with tonnages, even at it brings on 31mt more tonnes.
Still, the great restock goes on. There 30mt more needed in Chinese ports. Demand may be fading a little as the property market stalls but local governments are still building like there's no tomorrow:

So, my outlook is unchanged. Strong pricing for the next six months then down. The higher we go now the more we'll come down in H2, 2021.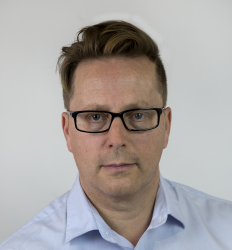 Latest posts by David Llewellyn-Smith
(see all)